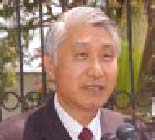 As from next week, the Gambia will have the highest number of foreign students pursing various degree programmes in the Republic of China on Taiwan.
Another batch of 25 Gambian students has just been awarded scholarship by the government of the Gambia to undertake a course in agriculture in a Taiwenese university.
"I am exceptionally delighted to observe that the Gambia has, for three consecutive years, ranked number one among African countries in term of the number of students being awarded scholarship to study in Taiwan," says Ambassador Richard Shih.
The 25 students will be studying at the National Pintung University in Taipei.
Experts posit that the move will no doubt boost the country's efforts in attaining food self-sufficiency.
It could be recalled that President Jammeh last year travelled to Taiwan, where he visited the National Pintung University and promised to send more Gambian students to study agriculture at the institute.
Not too long ago, some 28 Gambians were awarded scholarships by Taiwan to study fields, such as engineering, medicine, MBA and ICT in the friendly nation.
Out of the 28 students, five scholarships were awarded by the Taiwanese Ministry of Foreign Affairs, 16 offered by Taiwan International Cooperation for Development Fund (ICDF), while rest of the students won the Ministry of Education and University scholarships.
Recipients of ICDF scholarships left the country last week, while the Ministry of Foreign Affairs awardees will leave for Taipei today, and the rest to depart next week.
Since the coming of Ambassador Shih to The Gambia the number of students sent to Taiwan has significantly increased.
It is imperative to note that last year when Ambassador Shih came to the Gambia for the first time as Head of Taiwanese diplomacy, he said: "I can assure you that more and more Gambians will be sent to Taiwan for studies."
Read Other Articles In Article (Archive)