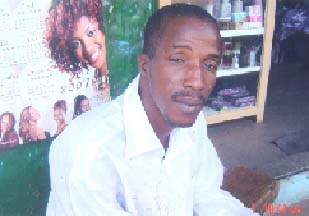 Mr Mahammeh Sumareh, assistant PRO of the Gambia Musicians Union, has said that the main purpose of forming the union is to promote the appreciation of Gambian music and culture, nationally and internationally.
PRO Sumareh was speaking in an interview with 'Entertainment' over the weekend, explained that the musicians' union is a body here to build understanding between musicians, create awareness and to have the same aims and objectives in the interest of national development.
According to him, since the formation of the union in 2007,  several consultations have so far been held with a view to establishing mechanisms for the attainment of  the Union's objectives. The union also held its first congress in 2008. He noted that after the congress, the union was able to form a taskforce to bring artists together. PRO Sumareh went on to reveal that the union has also registered with the world music federation in France. He outlined the lack of resources facing the union.
Touching on the achievements since its formation, Mr Sumareh revealed that the union has a series of programmes with the Alliance Franco Gambiene in which many Gambian artistes participate. He said the union has raised funds totalling also raised funds through a fund-raising of 500 pounds towards the start of construction of an office. Mr Sumareh called on all musicians in The Gambia to join the union and register themselves as members. The Gambia musicians PRO said the union as a non-profit organisation, needs resources to function and also to participate both nationally and internationally. In conclusion, PRO Sumareh sent a special thanks to President Jammeh and his government, and the National Council for Arts and Culture for giving strong support to the union.
Read Other Articles In Article (Archive)