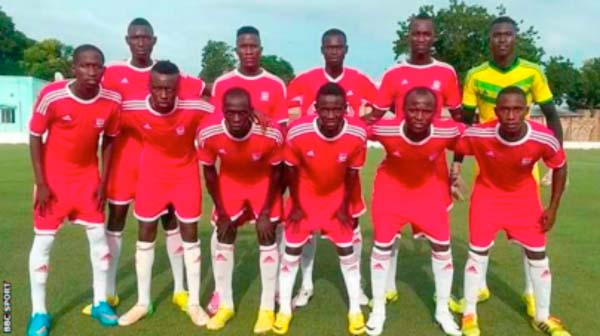 As winner of the second edition of West Africa Football Union (WAFU) tournament which ended on Sunday in the northern Senegalese city of Saint Louis, the Senegalese team, which succeeded Mali as WAFU champions, pocketed 2 million CFA francs.
As for The Gambia, which was to take the second position, it forfeited the silver medal and a cash reward of 1.5 million CFA francs (equivalent to D112,500.00), when the team refused to play the extra time after the final match with Senegal after 90 minutes of play ended in a nil draw.
After defeating Guinea Bissau for the third place spot, Liberia was given the silver medal in place of The Gambia and the 1.5 million CFA francs.
Guinea Bissau were given the bronze medal and a cash prize of 1 million CFA francs
Reacting to The Gambia's refusal to play the extra time and its disqualification, the president of WAFU Zone A, who is also president of the Senegalese Football Federation, Augustin Senghor, expressed his disappointment with the behaviour of the Gambian team.
"I think the rules are made to be applied. I asked myself the question - whether in the finals of the Africa Cup of Nations, for instance - whether any team can afford to choose to play penalties or not," he said.
He added that these are regulations, and sanctions are provided for failure to obey them.
Mr Senghor has also clarified that the sanctions to be imposed on The Gambia will be based on the CAF regulations and disciplinary code, and that the WAFU legal affairs committee would take up the case.
"Certainly, the legal affairs committee which was set up for this tournament, will take up this case," he announced, adding that, in such a situation, The Gambia cannot be classified as second, because they have disqualified themselves knowing that they have not fulfilled what was said at the technical meeting: that it is the law that would be applied.
Read Other Articles In Article (Archive)