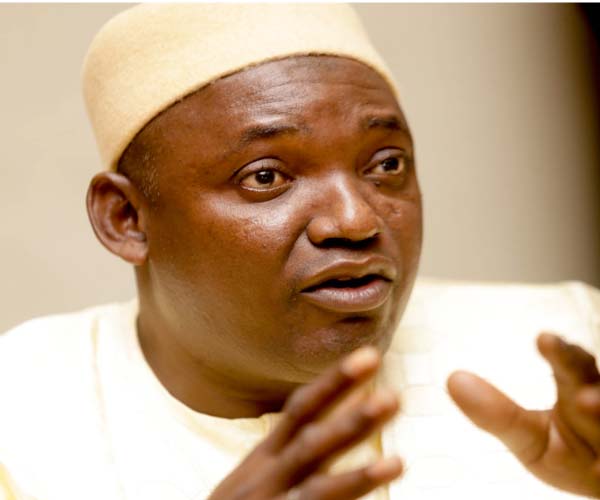 President Adama Barrow has said his government is looking for support from America for expertise and intelligence in the investigation of the murder allegations against the former regime, including the murder of Deyda Hydara, co-publisher of The Point newspaper.

Speaking to the French media, France 24, during his recent visit to Paris, the Gambian leader also said to subject former president Yahya Jammeh to the trial at the International Criminal Court depends on the necessity for it, and the government would make enquiries to know the truth against him [Jammeh], adding that all those who need justice would get it.
He also said it is too early for the ECOWAS military force in The Gambia to leave.
Barrow also said the State House in Banjul is being renovated, and he would move in as soon as it is completed.
Commenting on whether The Gambia would collaborate with Senegal to tackle the MFDC rebels in Cassamance, President Barrow said: "We want peace in our region, and we are neighbours [with Senegal]; anything that happens in Senegal can happen in The Gambia; so we are committed to make sure that there is peace in Cassamance, because the peace in Cassamance is fundamental and I think we are ready.
"Nobody will support rebellion in any country under my regime," he added.
Barrow also said Senegal is to provide 1,000 soldiers to boost Gambia's security, and they would also train the Gambian security.
"We need the Senegalese to stabilise the security situation in The Gambia."
Read Other Articles In Article (Archive)