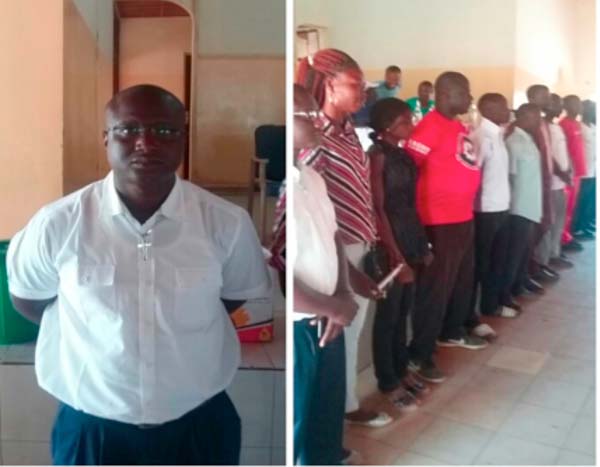 The new committee numbering 16 members comprises a President and his executive.
Speaking to The Point, the new president, Mr Bernard Mendy, said he was grateful for the confidence people had in nominating him to be their president for the next 4 years.
He called on the executive members to work hand in glove with him to ensure the smooth execution of her federation's developmental agenda.
Individual and collective sacrifice is essential in the successful running of the federation, he stated.
The new president-elect lamented that problem like mobilisation of resources is his federation's main stumbling block.
"As every federation needs finance to do a proper job, mobilisation of resources serves as a major challenge," he added.
He called on stakeholders and philantropists to come onboard and support the federation, adding that under the new committee a draft constitution will be reviewed and adopted to properly run the affairs of the federation.
"As kungfu is a worldwide sport, the committee under my leadership, will look to come up with a decentralisation policy to popularise the sport throughout the country," he said, adding that school-based kungfu clubs and national kungfu championships will also be encouraged.
Pascal Camara, representing the Ministry of Youths and Sports, called on the newly-elected committee to do their best to represent and work in the interest of the people who nominated them.
He added that the sports council under the Ministry of Youths and Sports is always willing to develop sport in the country and kungfu is not an exception. The GNOC representative, Haruna Cham, said "the GNOC is ever ready to help" the GKF towards the fulfillment of the federation's targets.
Read Other Articles In Article (Archive)