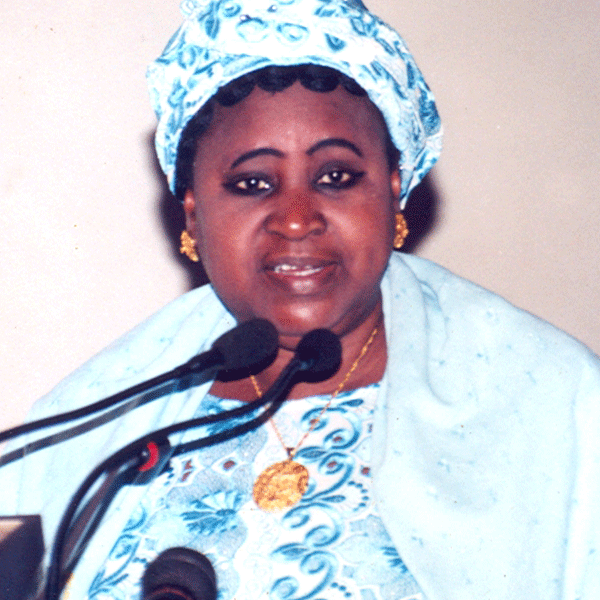 Madam Isatou Njie Saidy, the Vice-President of the Republic of The Gambia, on behalf of the Gambian Leader has formally launched a fundraising drive called "The Gambia for Gold " it's our time," at a colourful ceremony held at the Kairaba Beach Hotel yesterday.
This initiative came in the wake of an ambitious announcement by President Jammeh when he received the FIFA World Cup at the nation's highest office State House as he challenged Gambians to help bring the World Cup to The Gambia in 2014.
The Gambian number two who spoke at length about the numerous achievements registered by the Jammeh administration since he came to power in 1994 in her statement highlighted the need for the entire sporting fraternity, including those in the diaspora to emulate the wonderful initiative set up by the number one sports fan, in a bid to meet our target by qualifying to FIFA World Cup in Brazil within a period of four years.
"Every effort should be made for our sporting commitments in order to make significant strives in sports development, particularly in football," Vice-President Njie Saidy stressed.
"President Jammeh's commitment in sports development in the country, Njie went on, clearly demonstrates his vision for sports excellence."
She also used the occasion to appeal to all and sundry, including the private sector to take ownership of The Gambia so as to attain excellence in sports. 
This was followed by the unveiling of The Gambia For Gold logo, with President Jammeh's picture inscribed on it with a FIFA trophy.
For his part, the Minister of Youth and Sports Sheriff Gomez, said he felt extremely delighted to stand before this august gathering to deliver his statement on the official launch of the national fundraising campaign for Africa Cup of Nations (CHAN) 2012, as well as the FIFA's biggest football showpiece World Cup 2014.
"The unifying and solidarity power of sports has been amply manifested in The Gambia. It is for this reason that the government of The Gambia under the exemplary leadership of President Jammeh distinctly promotes the development of sports as a priority, that has the potential to galvanise the country's youthful population to be engaged and productive, which will favourably impact the socio-economic development of The Gambia," says the Youth and Sports Minister.
Also speaking was the President of the Gambia Football Association, Seedy M.B Kinteh who dilated on the importance of setting up a fundraising campaign.
The GFA boss who expressed delight to be part of the fundraising committee, said "the task ahead is very challenging but not impossible."
Kinteh, who hailed President Jammeh for his valuable contribution in sports development, described the initiative as laudable.
The Chairman of the fundraising committee Tombong Saidy also echoed similar sentiments, and then challenged all and sundry to work collectively to raise the needed funds.
Read Other Articles In Article (Archive)