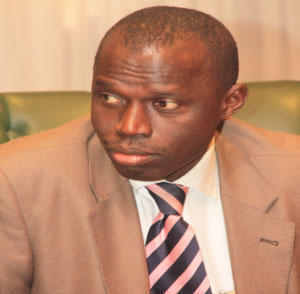 National Assembly members on Tuesday endorsed two agreements on the avoidance of double taxation signed between the Government of The Gambia and those of Turkey and Qatar.
The minister of Finance and Economic Affairs said such agreements can help boost Gambia's chances of attracting foreign direct investment, and bring in the much-needed foreign exchange that can improve the country's balance of payments position.
Abdou Kolley, while tabling the motion for the enactment, said that with agreements on avoidance on double taxation, investors have a degree of certainty as to how their investments will be taxed.
The agreements are based on internationally agreed tax norms applicable to cross-border incomes. The agreements help in mutual sharing of information which helps to ensure legal and fiscal certainty.
"These agreements are naturally signed between trading partners," the Finance minister said.
In recent years, significant steps have been taken to strengthen the economic and trade ties between The Gambia and both Turkey and Qatar.
Improved trade with Turkey
There have been some improvements in terms of trade and investments between The Gambia and Turkey in recent years, following several exchange visits by officials of the both countries.
"By the end of 2012, the volume of trade between us [The Gambia and Turkey] was estimated at US$36 million, with the bulk of Turkish exports to The Gambia being largely dominated by agricultural products," the Finance minister added.
The agreement, signed during the official visit of President Yahya Jammeh to Turkey in February 2013, has the potential to boost the trade and investment relations between the two countries.
Cementing ties with Qatar
Minister Kolley said with Gambia's growing ties with Qatar, the agreement signed in March 2012, will signal the Banjul government's intent to cement economic ties with the Qataris.
Qatar has over the years become one of the key emerging nations in the Middle East with investments spreading across many countries and sectors.
It is one of the richest countries per capita with large corporations capable of huge investments in Gambia's tourism and energy sectors, as well as other areas of the economy.
"It is our fervent belief that with these agreements in place, businesses in both Turkey and Qatar will be able to explore and take advantage of the huge investment opportunities that The Gambia has to offer," the Finance minister said.
Read Other Articles In Article (Archive)