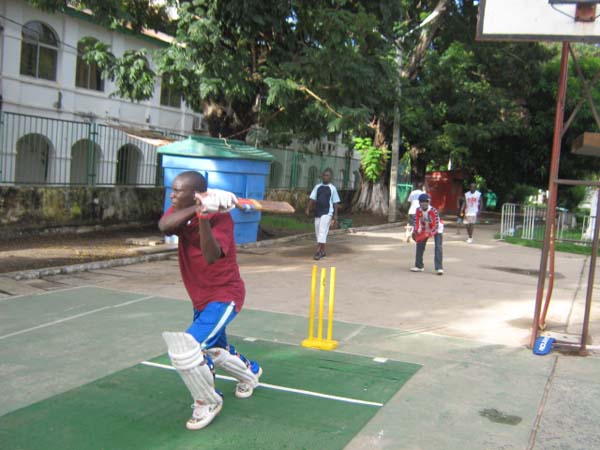 As part of the preparations for Africa ICC Division Cricket Championship, to be hosted by Malawi from October 3rd-7th 2009, the Gambia national cricket team, is set for another international outing.
The tournament will be competed by six countries, namely the host Malawi, The Gambia, Sierra Leone, Rwanda, Lesotho and Morocco that are vying for the championship.
The team is expected to leave Banjul on September 30th 2009, and will play their first game against Rwanda on October 3rd.
On October 4th they will lock horns with Sierra Leone and later face Morocco October 5th.
The national cricket team will on October 6th entertain Lesotho and wrap-up their championship against Malawi on October 7th 2009.
After many weeks of intensive training at the July 22nd Square and trail matches at the MRC grounds, a 16-man delegation, including 14 players and two officials: Malamin Fofana, alias Faraba, team coach and Johnny Gomez, the team manager, will make it to the championship.
The team will becaptained by Prince Johnson, other players include: Assistant Captain Zacheus Akila and the most experienced player in the team, Moses Bahoum and Mbye Dumbuya, opening bowler and most strong batman, Peter Campbell, the keeper, Malvin Williams, Banki Greywood, Seedy Darboe Aniru Conteh, Bounty, Antel Mendy, Gibril Njie, Lie Johnson and Amata Bajang.
According to the head of the cricket team, Malamin Fofana, they invited a total number of 35 players drawn from U-17, U-19 and the national squad in order to pick up the best players.
"Over the past months, we have been scouting the best squad that will represent The Gambia in Malawi and bring glory home," the determined Coach stated.
Read Other Articles In Article (Archive)