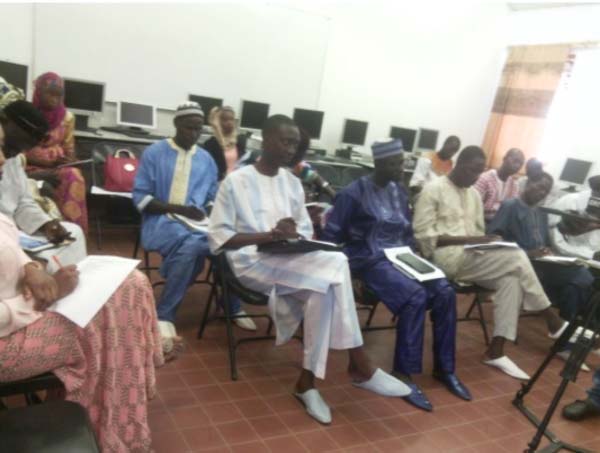 Staff of the Gambia College receive the lowest salary when compared to their compatriots in other public tertiary institutions in The Gambia, the college principal has said.

"Last year, we made a comparative analysis of the pay scale of the Gambia College and the other public tertiary institutions such as GTTI and MDI and we found out that the college was receiving the lowest pay and we have, at the college, the highest workload," principal of the Gambia College, Abubacarr Jallow, said.
"We are financed mainly by the government subvention and rely on a pay scale that has been approved sometime back during my predecessor's time. I was appointed two years ago together with a new council but we inherited a lot of challenges because at the time the college was virtually neglected and there was no improvement plan as far as staff welfare was concern."
Mr Jallow made this disclosure during a meeting with the National Assembly select committee on education on Monday.
The committee was on a three-day familiarisation tour of government educational institutions within the Greater Banjul Area to make firsthand assessment of the institutions, know the problems and find possible way forward.
The first port of call during the visit was at the Gambia College in Brikama where the National Assembly members (NAMs) had a discussion with the administration staff as well as lectures and students of the institution.
The college principal, Mr Jallow, said the institution is the biggest tertiary educational facility in The Gambia in terms of student admission.
"But our workload does not commensurate with our condition of service and that is mainly as a result of the way the Gambia College is financed," he said.
The college's principal said the institution has a student population of close to 7,000.
Hon. Yaya Cassama, chairperson of the National Assembly education committee, said the Gambia College is the key human resource provider to the Ministry of Basic and Secondary Education.
"We know that our education sector has many challenges and to be able to effectively tackle those challenges, the Gambia College is indispensable so this is one of the reasons why we are here today," he said.
"The National Assembly select committee today is here to try and discuss with the management of Gambia College about your issues that affect not only the college but the entire education sector."
Hon. Cassama said the National Assembly select committee on education is constitutionally mandated to perform an oversight function over the two ministries of education: Ministry of Basic Education, and Ministry of Higher Education.
Isatou Ndow, vice principal of Gambia College, said the School of Education of the college has the highest number of students in the entire college.
Read Other Articles In Article (Archive)