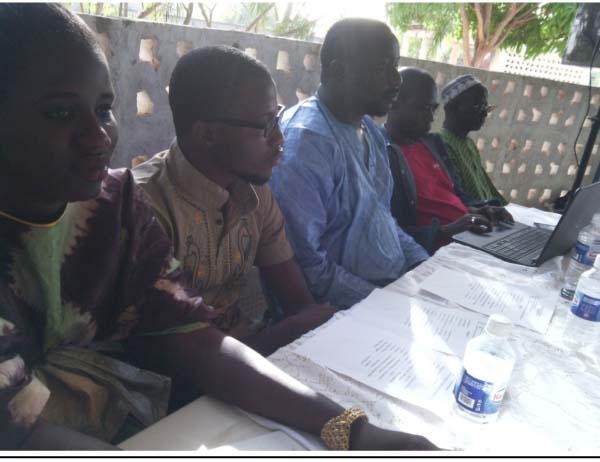 The Gambia recently joined the rest of the world to celebrate World Theatre Day at an event held at Manduar Development Hub
The national theme of the occasion was:"Theatre Entrepreneurship a way for Gambia Employment".
Speaking at the event, Matty Jobe of the National Centre for Arts and Culture (NCAC) said the day was inspired by the young people with a very important theme which talks about gainful employment.
"We want to look at the way forward to help the youth of the country," she said, adding: "We have so many people that are interested in the arts and we need to promote them to see how best we can nurture the young talent. We can build The Gambia by our own sweat and we can develop this country by our own sweat."
She said further: "We need to help each other and we want to make sure that Gambian youth gain employment. We have a lot of things in the pipeline." Also speaking at the event, Amadou A. Sillah, President of Gambia Theatre Association, said 54 years ago, on 27 March 1961, the International Theatre Institute and UNESCO set aside the day to commemorate theatre in every part of the world.
"The main purpose of the day is to celebrate the power of theatre, to strengthen cultural exchange and mutual understanding between people and across borders as well as attract the attention of the wider public to the art of theatre," he said.
"We are commemorating the day because of our appreciation of theatre as a communication tool and the immense contributions it makes to society both mentally, peacefully and economically," Mr Sillah stated.
Shiekh Omar Jallow of NCAC, in his remarks on the occasion, said every year World Theatre Day is celebrated internationally on 27 March as set aside by the International Theatre Institute (ITI) and UNESCO, for reflections on the immense potentials of theatre to mobilise communities and bridge the economic divide.
The commemoration was observed by theatre practitioners and stakeholders worldwide, he said, adding that this year the celebration would mark the 54 years since its declaration in 1961.
In The Gambia, he added, the Ministry of Tourism and Culture through its satellite institution the NCAC is partnering with the Global Hands Manduar Development Hub, and Gambia and Da Brains Theatre in Brikama to jointly organise a Street Cultural Carnival and conference on the theme, 'Theatre Entrepreneurship, a way for gainful employment'. 
Read Other Articles In Article (Archive)