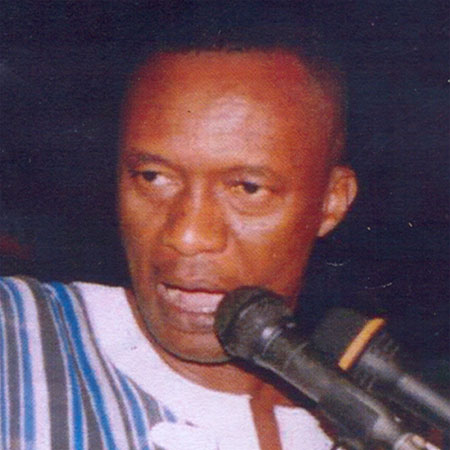 In yet another philanthropist gesture, the Faji Kunda based business tycoon Momodou Turo Darboe distributed 168 rams to the needy Muslims in observance of the Muslim feast of Eid-al-Adha locally call "Tobaski".
The beneficiaries that come from across the country, is part of Darboe's annual "Tobaski" gift to those who cannot afford it as prescribed in the holy Quran, for those who can afford it to give a helping hand to those who cannot.
The Chief Executive Officer of Vision Development Foundation, Turo Darboe, as he is popularly known, last year distributed 225 rams and 350 bags of sugar to Muslims during this years holy month of Ramadan.
An ardent Muslim himself, Momodou Turo Darboe told the Point that he believes in the culture of sharing his wealth with the poor and the needy just as his late father used to do.
According to him, this is all aimed at complementing government's effort. Many people in society know him to profoundly subscribe to the fact that the Gambia government's Blueprint Vision 2020 is attainable, and thus everyone should be a participant in attaining this lofty goal.
It should also be noted that Turo occasionally donates generously to mosques, hospitals and schools across the country. At his Banjul based NGO Vision Development Foundation (VDF) office, a good number of students are currently benefiting from scholarships all thanks to his generosity.
A man who believes in giving a helping hand where he thinks it is needed, Turo Darboe earlier this year donated a brand new generator to the community mosque of Bundung borehole to ease the problem of electricity at the mosque.
And this is not the first or second time for him to make such donations that could set the unfortunate ones at ease. Turo has been dipping into and continues to dedicate generously, his wallet and time to worthy causes including the propaganda of the Islamic religion.
Read Other Articles In Article (Archive)