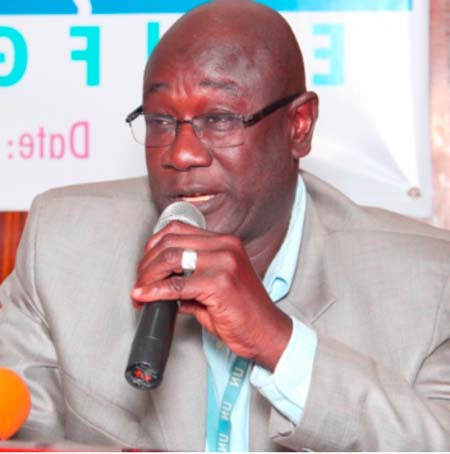 The Gambia Government through the National Population Commission Secretariat, Ministry of Health and Social Welfare through Reproductive and Child Health Unit, Health Promotion Directorate, NYC, GFPA and United Nations Population Fund (UNFPA) will today converge at Sanyang Village to celebrate World Population Day 2017.

This was made known yesterday during a press briefing held at the Population secretariat to inform the public of the day and its significance.
The theme of this year's celebration is Family Planning: "Empowering People, Developing Nations."
Saikou J.K Trawally, Director of Population Affairs said the world marked World Population on 11 July every year and it was based on a recommendation advanced by the then UNDPA governing council that recommended that the world should pay attention to Population issues and its linkages with socio-economic development issues.
He said it was in early 1990 when the world started celebrating world Population Day on 11 July, adding that the objective of the day was to create awareness on population and development issues as they are related.
He said Population is cross cutting and it touches on all facets of day-to-day activities,
He emphasized that the World Population Day 2017 centers on Family Planning, its relationship with the empowerment of people and the development of nations.
He said people should not see Family Planning as just mere pills taken, adding that Family Planning is one key factor that could help in reducing poverty and empowering women.
He added that at the youth centers they are advocating for adolescent youth to access information services so that they could make informed choices.
For his part, Momodou Mboge, UNFPA Assistant Representative, said investing in Family Planning was investing in the rights of women and couples worldwide.
These investments also yield economic and other gains that could propel social and economic development, he said, adding that the success would lead to the success of the 2030 agenda for sustainable development and in the accompanying 17 Sustainable Development Goals.
He said this year's World Population Day 2017 coincided with the London Family Planning Summit, the second global meeting of the consortium of donors relating to Family Planning.
He explained that this was what they called Family Planning 2020 which aims to expand access to voluntary family planning additionally to over 120 million women by 2020.
According Mr. Mboge, adolescent girls who delay pregnancy tend to complete more years of schooling and women with more years of schooling tend to have fewer children.
He said investment in Family Planning could contribute to a demographic dividend which raises a country's economic earnings, accelerates growth and development.
Read Other Articles In Article (Archive)