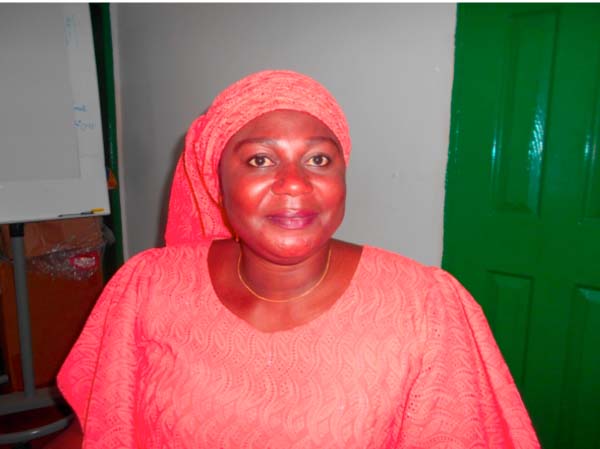 ChildFund-The Gambia, in partnership with its local partners including the West Coast Region Governor's Office and other development partners Friday commemorated the Day of the African Child at Brikama Box Bar in the West Coast Region on the theme: "The role of children in peace building".

The day has been commemorated on 16 June every year since 1991, when it was first instituted by the Organization of African Unity, now the African Union.
The commemoration provides opportunities for state parties, government bodies, NGOs and other stakeholders to give further support to the campaign and raise the awareness level of all stakeholders about the consequences and positive effects of ending conflicts and crisis against children in Africa.
Speaking at the venue, Fanta Bai Secka, Director of Department of Social Welfare, expressed sincere thanks and appreciation to Childfund The Gambia office for their partnership and support to the government of The Gambia through the department of Social Welfare.
"We are grateful of your collaboration, mutual respect and understanding of the challenges on the issues of children in the country and your willingness to partner with The Gambia government to address the issues," she said.
The commemoration of the Day of the African Child on 16 June annually is in memory of the 1976 pupils uprising in Soweto, to remember these children, to celebrate children in Africa as well as to inspire a sober reflection and action towards addressing the huge challenges that children in Africa face on a daily basis and children in The Gambia are no exception.
According to her, accelerating protection, empowerment and equal opportunities for children in The Gambia could not be achieved without nurturing the culture of peace.
In delivering a speech, the WCR governor, Ebrima Mballow, said the day was honoured to remember the young people of South Africa who were massacred in Soweto in 1976 for protesting against apartheid system of education.
He said it was part of global efforts to elevate child protection agenda in conflict situations as well guarantee the protection and preservation of the life and wellbeing of the children.
"These children are our hope; they are our insurance as well as the country most valuable assets," he said.
He called on all parents and concerned authorities to take note and show love, care, protection and support to all children because they are future.
He further reminded the gathering that the African Charter on the Right and Welfare of the Child is a convention that was ratified some decades ago to ensure that all children are protected at all times.
He thanked ChildFund-The Gambia, UNICEF and all other partners for their overwhelming support in making the day a success.
Read Other Articles In Article (Archive)