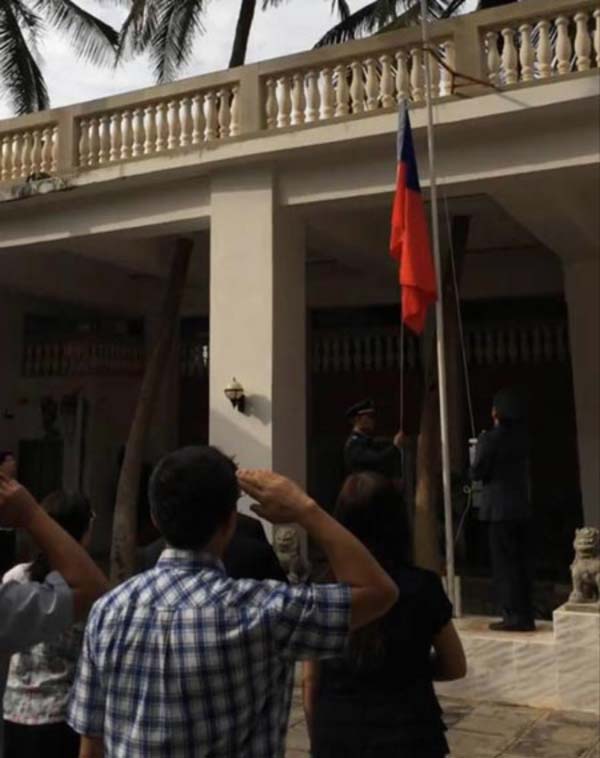 Taiwan declared on Nov. 18 that its diplomatic relations with The Gambia had been terminated, following the failure of its efforts to maintain ties with its West African ally who announced the severance of relations out of the blue on Nov. 14.
This is the first diplomatic crisis faced by the Ma Ying-jeou administration since Ma took office in 2008 promising a diplomatic truce with China in place of the previous dollar diplomacy as the two sides of the Taiwan Strait fought for international recognition.
The case has triggered alarm bells that the Ma administration may have become rusty in handling diplomatic affairs over the past five years as diplomats and officials posted overseas may have become too complacent to check for any signs of waning friendship.
A similar attitude has been seen in the area of national defence, where the military seems to be confused about what it should be fighting for.
The Gambia incident has also exposed some other problems, including the apparent fact that Taiwan lost its ally in West Africa because it refused its exorbitant demands for aid.
We praise the Ma government for refusing to "bribe" countries to continue to maintain diplomatic ties with Taiwan; however, we also believe that as part of the international community, Taiwan should offer humanitarian aid to underdeveloped countries or areas that are affected by natural disasters.
The government was slow to respond to the devastation caused by Typhoon Haiyan. Taiwan has continued to congratulate itself for its generous response in the wake of the earthquake and tsunami that struck Japan two years ago, but the fact remains that Japan has a much larger economy than the Philippines, and arguably needed the aid less.
While Beijing may have feared a nationalistic backlash from its public if it offered more aid, there is a suspicion that Taiwan likewise is only moved to sympathy when it has no personal grievance or territorial clash with the affected country.
It is to Taiwan's credit however that the dispatch of relief supplies to the Philippines has increased over the past week. But Taiwan, if only for the sake of its own reputation and standing, needs to be at the forefront of such international relief efforts when natural disasters befall the region — especially those such as typhoons to which Taiwan is equally vulnerable.
One other problem is that Taiwan now has only 22 diplomatic allies. If these countries start abandoning their ties, the public may lose faith in Taiwan's status as a country, no matter how many countries offer visa-free treatment to Taiwan passport holders.
Apart from this, some have speculated that China was behind the move by The Gambia to cut diplomatic ties. Beijing has denied this allegation and has stressed it attaches more importance to its relations with Taiwan, and has said it will not be forging ties with the Gambia.
Even papers such as the nationalistic Global Times have criticized the cynicism of trying to gain economic benefits through threatening to switch recognition between Taipei and Beijing, indicating openly at least that Beijing is no longer playing the game of old.
Over the past few years, a number of Taiwan's allies, such as Panama and Nicaragua, have voiced their intention to establish diplomatic ties with China while maintaining ties with Taiwan — something they must know to be impossible and which can only lead to them "regretfully" severing ties with Taiwan if they choose to pursue it. Beijing rejected their overtures out of consideration for the thaw in cross-strait ties.
Given its position, Taiwan should be well aware that without stable cross-strait relations, developing international relationships is very challenging. It should never therefore pass up a chance to do good to whoever is in need and thus strengthen its friendships and its image by any means at its disposal.
Source: Chinatimes
Read Other Articles In Article (Archive)