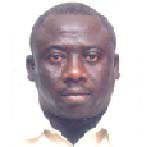 A weeklong course for referee instructors from the sub-region has commenced at the Paradise Suites Hotel in Kololi.
Organised by the Gambia Football Association, in collaboration with Fifa, the course, which started on Monday, brought together referee instructors from Ghana, Liberia, Sierra Leone, Nigeria and The Gambia.
Speaking at the opening ceremony, Seedy M. B. Kinteh, president of the Gambia Football Association (GFA) welcomed his colleagues from Africa and Europe to The Gambia and wished them a pleasant and memorable stay in the smiling coast of Africa.
He said he was very much pleased to be among very important people to witness the opening ceremony, adding that the course was timely and vital for regional integration.
Kinteh says the training marks a significant step in the 53-year history of the GFA, adding that the course will focus on the education of referees, technical instructors, referee fitness, among others.
The GFA boss also says the instructors and heads of refereeing in The Gambia, Ghana, Nigeria, Liberia and Sierra Leone are expected to be actively involved in the development of refereeing before and after the course.
Kinteh used the occasion to encourage the participants to take the course seriously with a view to help in sharing the knowledge to the wider world community to make Africa proud.
He also took time to thank Mr Sidi Bekaye Magassa, Fifa Referee Development Officer, for choosing The Gambia as the venue for such an important programme and urged him to always consider The Gambia for future training programmes.
The man at the helm of affairs at the GFA further stated that the presence of a hugely respected referee instructors and course directors in The Gambia represents a significant milestone and great recognition of Fifa for The Gambia.
He concluded by paying tribute to the participants from England, Mali, Ghana, Tunisia, Belgium, Nigeria, Sierra Leone, Liberia and The Gambia for their participation in what he described as a unique event.
Other speakers at the ceremony included Joseph Wellington, the course director from Ghana; Alhagie O. B. Conateh, the Honorary Life President of the GFA; Malang Jassey, director of Youth and Sports; and Jammeh Bojang, secretary-general of the GFA, who chaired the ceremony.     
Read Other Articles In Article (Archive)