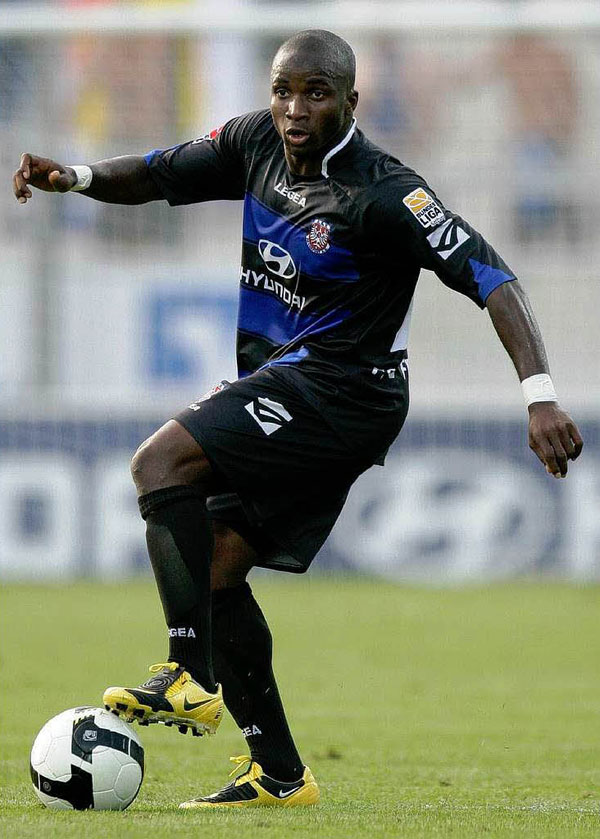 Gambian international Pa Saikou Kujabi?s FSV Frankfurt side are looking forward on Sunday, with a victory over the TuS Koblenz to secure another year in the second Bundesliga.
This will help the team to achieve an incredible performance of the club, which was achieved in the previous season following a sensational leap into the elite list of the 36 best German football teams.
The team, which is in a relegation battle again, has drawn great interest from Frankfurt Football fans, reflecting this power and excitement resulting in long queues form football pundits for the FSV Frankfurt and TuS Koblenz end of season encounter on Sunday.
The Gambia defender Pa Saikou and his colleagues are faced with the task of salvaging the side, which is lying 15th and 37points in the 18 team German second Bundesliga to avoid falling into the lower league.
Opponents TuS Koblenz at 30 points, and second from bottom will be going all out to upset FSV Frankfurt in the decisive game.
After the sold out South Stand at the last home game of the FSV Frankfurt against FC Augsburg FSV Frankfurt also expects the decisive battle against the TuS Koblenz on Sunday by 15 clock in the Frankfurter Volksbank Stadion to be a special cinema.
"We just sold out Block M", Patrick Spengler reported from the FSV-Ticket Center. "The crowd is huge, the advance is sensational. This game, ofcours, nobody wants to miss. We are pleased today to an atmospheric Frankfurter Volksbank Stadion."
Therefore, it recommends FSV Frankfurt - before it's too late - to snap up tickets in advance at booking offices or known to Friday at 18 clock in the ticket centre at the Frankfurter Volksbank Stadion.
Read Other Articles In Article (Archive)