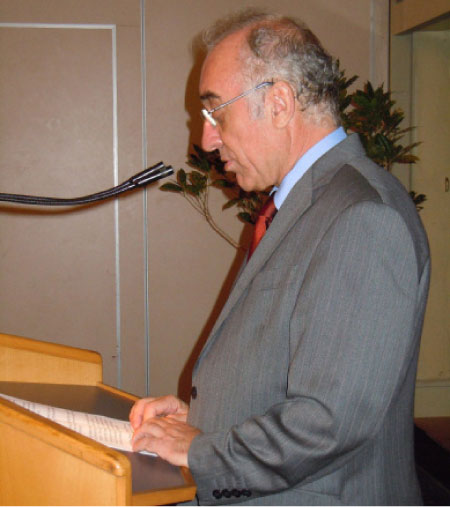 The French Embassy in The Gambia on Saturday celebrated France's National Day, which falls on 14th July, at a ceremony held at the Kairaba Beach Hotel.
Senior government officials, members of the diplomatic corps, as well as staff of the French Embassy in Banjul attended the event.
Speaking at the ceremony, Jean Marc Transon, Charge de Affaires at the French Embassy, said aome months ago, The Gambia and France held significant presidential and legislative elections.
For the Gambia, he said, President Yahya Jammeh was re-elected with a large majority, and with the ruling APRC winning a majority of the seats in parliament; whereas in France, there was a change with the election of a new President.
According to him, The Gambia and France have to, at varying degrees, face the economic crisis affecting the world.
Unfortunately, he added, the crisis in Europe will certainly affect the political cooperation and outreach between the two countries.
"Nevertheless, France is still existing in The Gambia," he said, adding that there exist a cultural presence with the Alliance, the French school, the PAFEG, a cooperation geared towards promoting the learning of the French language.
"I will not go further; everyone knows about the PAFEG: cooperation with the Ministry of Education, the University of The Gambia and The Point newspaper," the French Charge de Affaires told the gathering, adding that the French diplomatic antenna operates through the Ministry of Foreign Affairs a budget, for teaching the French language to Gambian military personnel.
He stated that the cooperation was also able to provide some assistance to the National Assembly.
Also speaking at the ceremony was Dr Momodou Tangara, minister of Higher Education, Research, Science and Technology, said commended the French Charge de Affaires in the Gambia for his commitment in promoting the relationship between Banjul and Paris.
"The government and the people of The Gambia once again thank France for supporting the candidature of Fatou Bon Bensouda as the new chief prosecutor of the ICC and also for supporting in the decentralization of the cooperation program between the city of Bellac and Siffoe," Tangara stated.
Read Other Articles In Article (Archive)