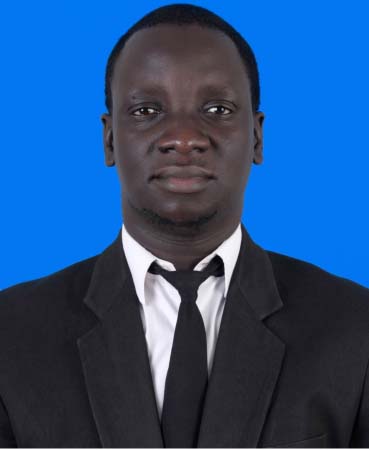 Former spokesperson and principal administrative officer of Brikama Area Council (BAC) has been confirmed as the Council's new Chief Executive Officer (CEO).

Modou Jonga's appointment takes effective on 1st November 2019. The former journalist and teacher just returned from Indonesia where he completed his Master's studies in Public Administration at the Universitas Gadjah Mada, Yogyakarta.
Born in Kani Kunda Tendala on 7th February, 1982, Mr Jonga is a versatile public administrator with solid experience in public policy analysis, public management and administration.
He is extensively and actively engaged in regional administration and national policy dialogues across sectors. He possessed excellent communication, inter-personal skills and is a team player. Jonga has strong interest and background in decentralization, local governance and grassroots democracy.
Education
He obtained Master's degree in Public Administration at Universitas Gadjah Mada, Yogyakarta, Indonesia, 2019. Program on Sustainable Development: A Multidisciplinary Approach, Universitas Indonesia, 2019. E-policy and Government, Sun Kyun Kwan University, South Korea and Universitas Gadjah Mada, 2019.
Between 2010 and 2011, be obtained a diploma and Advance Diploma in Management Studies at the Management Development Institute (MDI). He also holds diploma and advance diploma in Mass Communication from Stratford College of Management. It 2004, he obtained a Higher Teachers' Certificate at the Gambia College.
Experience
He has a rich curriculum with the council rising through ranks to his current position. He has been director of Administration since 1st December, 2015. He also served as principal Administrative Officer from January 2013 to December, 2015.
Mr Jonga was senior Administrative officer from August 2010 to January 2013 and Public Relations Officer, from December, 2009 to August, 2017. He was Council Clerk from April-December, 2009.
He was West Coast Regional correspondent for Foroyaa Newspaper from May 2005 to October, 2007 and became a Qualified Teacher in 2006.
Read Other Articles In Article (Archive)