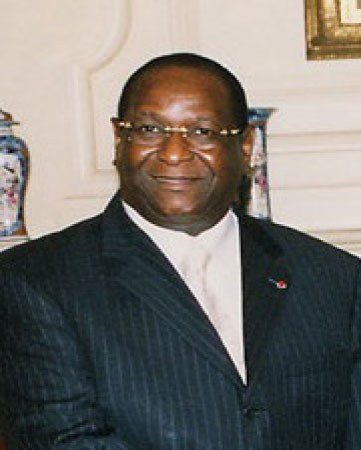 Lansana Kouyate, former prime minister of Guinea Conakry who stepped down after the 2008 presidential election, has confirmed his attendance to grace this year's Brufut Marathon Run slated for December 17, BMA officials can confirm.
The former Guinea's ambassador to Egypt, Jordan, Lebanon, Sudan, Syria and Turkey is expected to form part of the high-profiled invited guests that will be travelling to Banjul for the big event, which is drawing ever closer.
According to Momodou Max Jallow, executive secretary of the National Sports Council and a pioneer of Brufut Marathon Run, his association (BMA) was able to invite Kouyate through the African Tourism Organisation (ATO) where he (Kouyate) has been working with ATO as an ambassador.
"Kouyate's presence will definitely add huge value to this year's event whose theme is called Running Against Hunger Running for Human Development," says Max Jallow, who was speaking to reporters at a press conference held at the Independence Stadium's VIP lounge on Friday.
Kouyaté, a Guinean diplomat and political figure, who served as prime minister of Guinea from 2007 to 2008, was born in 1950 in Koba, Guinea, then a French colony, and has also served in his capacity as director of trade, prices and statistics, where he was responsible for state-owned companies.
He became the assistant secretary-general in the UN Department of Political Affairs, one of his first missions touring around ECOWAS member states to discuss the situation in Liberia.
He continued his involvement in discussions to building regional support for a resolution of the first Liberian civil war.
He left this job in September 1997 to become the executive secretary of the Economic Community of West African States (ECOWAS), a post he held until February 2002.
Read Other Articles In Article (Archive)