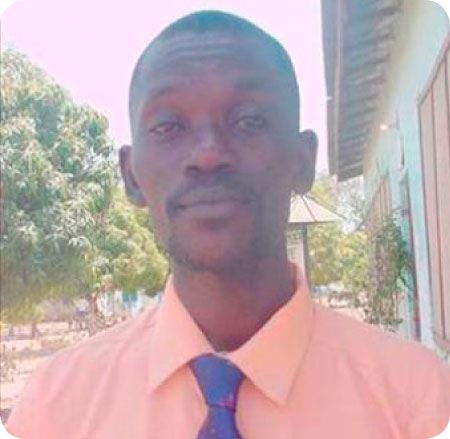 State prosecutors have filed criminal charges against the former project coordinator of the Gambia Emergency Agricultural Production Project (GEAPP) and now project coordinator of the West African Agricultural Productivity Project, WAAPP.
Sheikh Tijan Sosseh, who appeared before Justice Emmanuel Nkea of the Special Criminal Court yesterday, was charged with three counts of economic crime and negligence of official duties.
The bill of indictment filed against him stated in count one that Sheikh Tijan Sosseh, while employed as the project coordinator of GEAPP failed and or omitted to fully apply the €5.3 million agricultural grants from the European Union through the World Bank, and thereby caused the return to the World Bank of the sum of $67,489.20, which omission was detrimental to the Gambian economy and the welfare of the people of The Gambia.
On count two, prosecutors accused Sheikh Tijan Sosseh of neglecting to effectively supervise the construction and rehabilitation of the Seed Multiplication Center at Chamen village in the North Bank Region, while employed in the public service of The Gambia as the project coordinator of GEAPP.
On count three, Sheikh Tijan Sosseh is accused of recklessly paying the sum of D15, 895, 152.25 to general procurement services in spite of the shoddy construction and rehabilitation works at the Chamen Seed Multiplication Centre in the North Bank Region and thereby caused economic loses to public bodies in The Gambia to wit, the Ministry of Agriculture and GEAPP.
Sosseh, who is yet to secure the services of a lawyer, did not take his plea on the charges preferred against him.
After receiving a copy of the charge sheet in court, Sosseh was asked if he has secured the services of a lawyer, and he told the court that he did not speak to any lawyer as he was in detention.
"My people are not here. They did not know that I will be brought to court," he told the court.
The court then ordered that Sosseh be remanded at police headquarters in Banjul until today Thursday at 6pm, and should be allowed to have access to a lawyer, before being transferred to the remand wing of the State Central Prison Mile 2.
The case was then adjourned to 23rd July 2013, for mention.
It should be recalled that Sheikh Tijan Sosseh prior to his arrest and detention more than four weeks ago was the project coordinator of the West Africa Agricultural Productivity Project (WAAPP). 
Read Other Articles In Article (Archive)