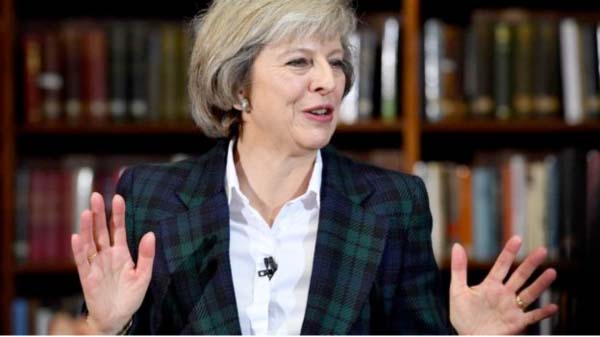 The European continent is now witnessing more coalition governments than ever before as another one is apparent in the UK as the country woke up Friday morning with yet another hung Parliament.

Despite predictions, the major parties failed to win a clear majority during last Thursday's general election prompting the formation of a coalition.
The whole scenario resulted as the Conservative Party led by Prime Minister Theresa May, failed to gather enough seats to form a Tory government.
The Tories won 318 seats; Labour grabbed 262; the Scottish National Party (SNP) got 35 seats; while the Liberal Democrats who previous shared power with the Conservatives came fourth with 12 seats; the Democratic Unionist Party (DUP) secured 10 seats. The rest of the votes counted shared among smaller parties.
Despite all the predictions and assessments, Labour was able to perform strongly across London, East Anglia, Northern England and the South Coast thus preventing the Conservatives from reclaiming those grounds.
The Conservatives also made gains in those areas once held by the SNP.
Even though the SNP made historic gains in 2015, shockingly it lost 21 seats - most of it won by the Conservatives.
Furthermore, many important constituencies suddenly changed hands. For example, once respected and high profile politicians such as the former Liberal Democrat leader, Nick Clegg; former Scotland's First Minister, Alex Salmond who never lost an election contest in three decades ousted. Ben Gummer, who was seen as a Tory ''rising star'' also voted out.
It is also surprising that the UKIP, the party at the forefront of the so-called Brexit got no seat whatsoever. Such performance is prompting several senior politicians in the UK and EU leaders arguing that Brexit is now ''thrown in to doubt''.
Prime Minister May, during a campaign few days ago, described the voting as ''the most important election of our life time''. She is currently under pressure from both Labour and some members of the Conservatives to 'step down.
Jeremy Corbyn, the Labour leader called her to quit, but she is determined to continue her leadership and promised to form a new government.
Unlike former Prime Minister, David Cameron, this time round the Conservatives are not willing to share power with the Liberals but instead with the DUP.
Notwithstanding, amidst all the criticisms over her decision to govern with the DUP, a party described as ''right wing'' by a section of the media and other political advocates, May has officially announced that she will go ahead and ''form a government with the DUP as soon a possible''.
Gathering public opinion, this correspondent saw many young voters unseen before in various polling stations casting their votes.
Also few hours ago, several interviews and special coverage have been dedicated to young voters, political parties and officials who debated in a manner and process in which the new government should operate.
Read Other Articles In Article (Archive)