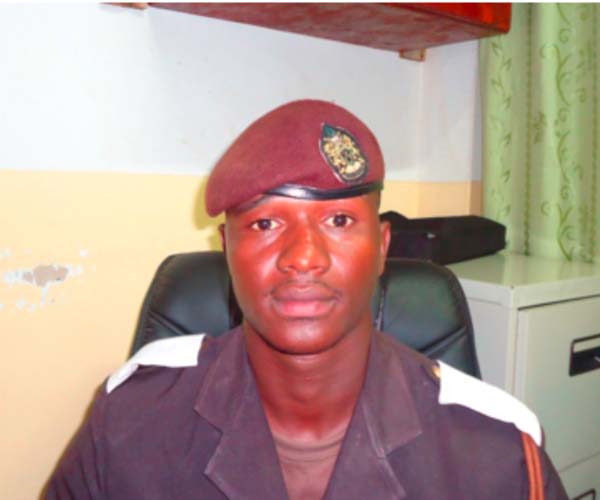 The public relations officer at the Gambia Immigration Department has called on foreigners residing in the country to endeavour to obtain their residential permit, which is key to national development.
Cadet Inspector Saidou A.M. Bah, who was speaking in an interview with this reporter in his office in Banjul on Wednesday, said it is now approaching end of the year and non-Gambians who are yet to regularise their status should do so.
Inspector Bah raised some of the concerns of the Department of Immigration regarding residential permits and alien ID cards.
Many are not regularising their status due to a lack of awareness and knowledge of the type of residential permit they should obtain, he said.
Visitors and any other person coming into the country should comply with the rules and regulations of the country, he added.
One of their responsibilities as immigration officers is to monitor the movement of people coming into the country; those staying within the country and those going out of the country.
PRO Bah disclosed that there are two types of residential permit: Permit A and B.
Residential Permit A is given to students and retired personnel, and it is for residence only; hence people with residential permit A must not take up any employment in the country, either paid or unpaid.
"It is for residence only; for those who wish to come for holidays," he said, adding that the fee for residential permit A is D1,100 for ECOWAS nationals, whereas non-ECOWAS nationals in The Gambia need only residence and they are not to take up any employment.
Non ECOWAS citizens before obtaining the residential permit A need to obtain the alien ID card, which costs D1,500.
Residential permit B, PRO Bah said, allows individuals to reside in the country and take up self-employment or contract employment. Residential permit B costsD1,300 for ECOWAS nationals, who are not required to obtain the alien ID card.
For the non-ECOWAS nationals, the residential permit B fee is D1,800. However, before paying for it, they need to first obtain the alien ID card, which costs D1500.
All foreign nationals in the country that have taken up any employment, are self employed or on contract, without having the residential permit B are violating the Immigration Act.
He advised all aliens in the country to respect the laws of the land, and to regularise their status.
The Department of Immigration will not condone defaulters who fail to regularise their status, Bah said.
Read Other Articles In Article (Archive)