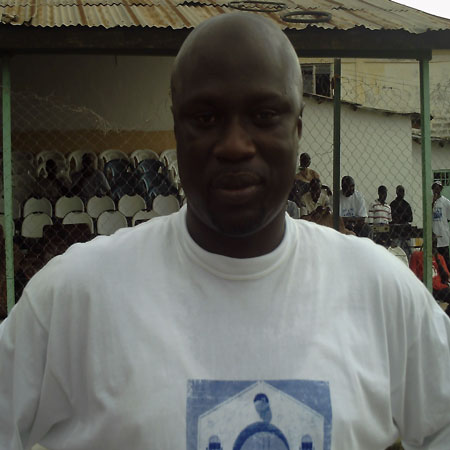 Ebou Faye, president of the Gambia Football League Club Association (GFLCA), yesterday highlighted the aims and objectives of his association at a press conference held at the Independence Stadium in Bakau.
He said most clubs have been working individually and that they deemed it necessary to come up with an association that will look into the welfare of all clubs, address and promote football across the country as well as work with the GFA to meet the needs and interest of clubs.
He noted that they have contacted all clubs and most of them have expressed their interest in joining.
He also said they are working on getting all clubs, especially those in the provinces, to involve in the association because most clubs in the Greater Banjul area are already members.
"Unity is strength and if we come together it will benefit all clubs," he said, adding: "If we were united I don't think the Ministry of Youth and Sports would have disbanded the GFA."
He also said that since the clubs are not united, no club will look at the interest of the other, which was why the ministry took such an action.
In the future they hope they will get all clubs to be part of the association so they can all work together for the progress of football in the country, Faye said.
He added that clubs have gone through so many problems in the past because the association was not there to address those problems, but they now hope with such an association they would be able to address any problem affecting clubs.
He also highlighted the problem of player tapping without following the rules and regulations of how to transfer players, as well as the way clubs are also treated in terms of the fixture by the GFA.
With such an association they would be able to speak with one voice, he said, while also highlighting the low turnout of spectators in the league.
There are also plans to help clubs raise funds when they are to represent the country in international competition, the GFLCA president revealed.
Read Other Articles In Article (Archive)