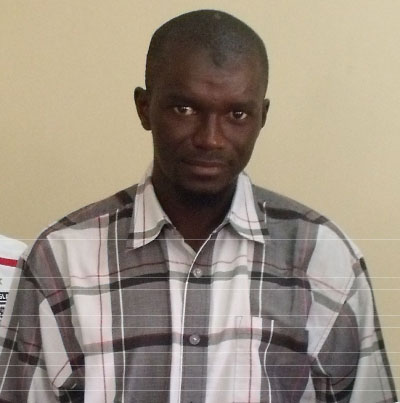 Football Gambia, a charitable organization based in the United Kingdom, at the weekend held a press briefing at the Sunset Hotel to inform the media among other things of the result of their two-day provincial camping, which took them to Sitanunku in Niumi.
The organization, designed to promote education through football, had a successful two-day gathering in Sitanunku, where they also conducted a series of significant activities, according to Yahya Manneh, country director of Football Gambia. 
Among the activities they undertook, he said, was the fencing of the Football Gambia's academy farm in Sitanunku and the conduction of a coaching course for local coaches in the Lower and Upper Niumi districts.
"Football Gambia's project for this year was meant for Sitanunku where we have established an academy for sponsorship," Manneh added.
At the end of our two-day camping in Sitanunku, we proceeded to Kombo and donated materials to the GTTI, who benefited from jackets for their technical department; Mansa Maru Nursery School in Tallinding; Sunrise Nursery School  in Tallinding, and Royal International School in Lamin, who all benefited from Football Gambia's donation.
Ian Stepleton, Football Gambia founder, who was speaking to reporters at the press conference, said 20 people came over to The Gambia from the UK after they have raised some money for their expenses from which they took to give as charity.
"Prior to coming over, we have sent some shipment of football kits, school uniforms and a number of different items which were presented to the beneficiaries by the UK team and that is the whole idea of Football Gambia," said Ian.
He used the occasion to recognize the contribution of the elders of Sitanunku for allocating plots of land for the use of Football Gambia.
Nicole Williamson, a qualified teacher from England, who is also the Leadership course director for Football Gambia, during their two-day camping, said in her speech that they would focus on developing communication and group work skill of children ranging from 5 to 25 years. 
"We came to deliver in the practical session and work in terms of the sustainability of the programme," he said, adding that they intend to contribute to the promotion and development of education in The Gambia.
Sam Mardle, A UAFA B Licence holder, who also holds FA level 2 USD Licence coaching experience, echoed sentiments similar to those of his compatriot Nicole.
Read Other Articles In Article (Archive)