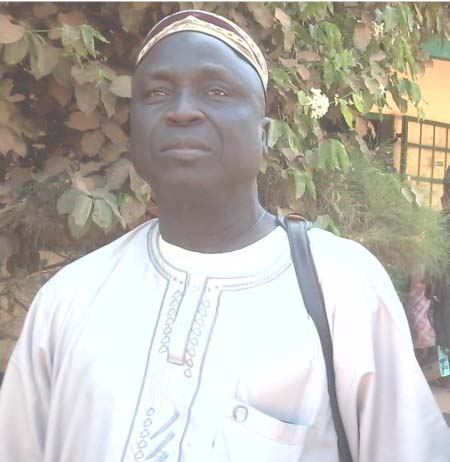 The Foni Bondali Chief in the West Coast Region, Alhagie Bakary Dembo Badjie, has expressed dismay in the way and manner charcoal production is carried out in his district.
He said as the chief of Foni Bondali, he would not compromise with anyone found wanting in charcoal production, which, he added, has been banned by the laws of the country.
He expressed his readiness to enforce the law of banning charcoal production in his district, while challenging the alkalolu in his district not to compromise with anyone found intruding the forest cover.
Chief Badjie urged them to take legal action against any culprit found in the malpractice of charcoal production.
"We cannot afford to lose our forest for self-interest individuals, for our future generation to come," he said.
The chief made this remark recently while addressing a meeting with his district alkalolu in his home village of Bullengan, saying charcoal production is rampant in the district and there is need to protect the forest for future generation.
According to him, the deliberate destruction of forest resources through various means could impact negatively on the socio-economic development of the country.
He advised the alkalolu in his district to put all hands on deck, not only to stop charcoal production but also to protect the forest from incidents of bush fire in the district.
Mamadou Dambeleh, on behalf of the forestry regional director, confirmed that the practice has indeed been banned but noted with regret the fact that some people remain defiant.
He however said they are on the lookout for perpetrators, warning that anyone caught would face the full force of the law.
He emphasised how bush fires enhance negative climate change and the extinction of certain animal species, while calling for change in attitude.
Mr Dambeleh said his department had put in place several mechanisms, such as participatory forest management with fire committees set up in all villages across the country.
He added that they have also instituted sensitization programmes aimed at putting an end to incidents of bush fire.
Read Other Articles In Article (Archive)