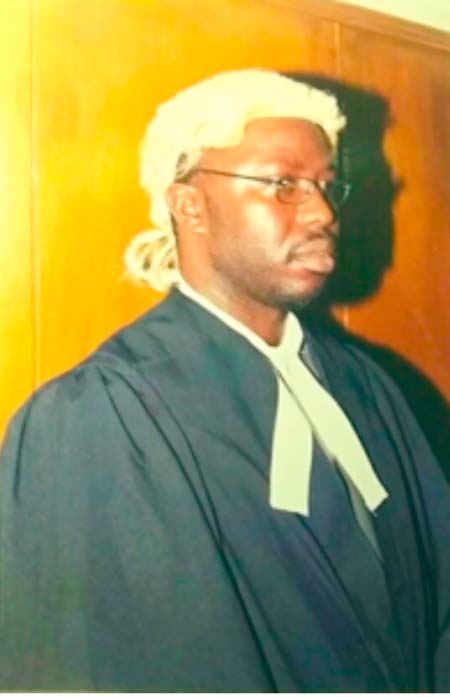 Lawyer Hassan Martin, a human rights lawyer cum political activist, has advised the coalition government to do away with party interest.

"Let them not follow their party interest, for that can be detrimental to the transitional government; this coalition government is meant for the whole Gambia," lawyer Martin said as he broke the silence barely six months of his return to The Gambia after living in exile for the past four years.
In an exclusive interview, he said: "Leaders of the coalition government must also remember that they are working for the people; they should pursue the common good, not their party interest, for at least the stipulated period of the transition.
"The vast majority of Gambians who voted for this change did not belong to any party, but rather voted for change of dictatorship."
The political activist called on the political elites in the coalition government to start implementing the plans and promises which they promised Gambians.
"This change does not belong to any political party and the new direction needs to be dictated by the Gambian people otherwise we may end up having only the political elites controlling this change," lawyer Martin said.
"It is six months since this transitional government came into been, we have given them the cooling off period, it's about time they start implementing all the reforms that they agreed in their MoU or promised to the electorate during the campaign."
Martin said he was one of the most vocal persons during the regime of the former president, Yahya Jammeh, on term limit and human rights issues.
"It is part of the legal and constitutional reform we want to see implemented," he said.
He further called on President Adama to work by the coalition MoU in order to bring about the much needed constitutional reforms and changes all Gambians have been craving.
"We voted to have a change in agent, but it's also time to put change in action," the lawyer said. "All Gambians want to see this change and it has to be change in action."
Furthermore, he said celebrating 22nd July is an assault to all Gambians and all democratic people should condemn it.
"I am a democrat and all democratic people should condemn the celebration of a coup d'état," the human rights lawyer said. July 22nd was definitely an assault on our democracy and it should not be celebrated, for it was a day when a gang of soldiers took over the democratic regime of The Gambia in 1994."
He advised the members of the former ruling APRC party to look for an alternative day to celebrate than July 22nd.
However, lawyer Martin called on Gambians to be patient with the coalition government, saying "governance is not easy, we have to understand".
Read Other Articles In Article (Archive)