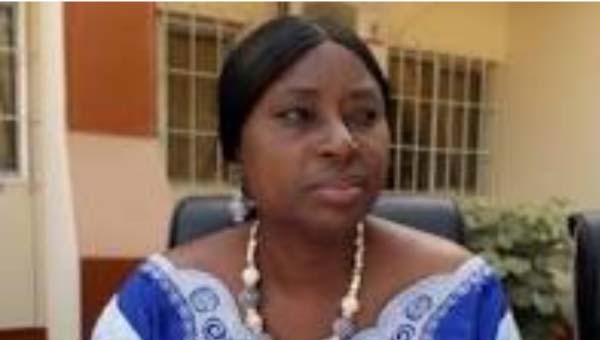 The first national youth forum on Female Genital Mutilation (FGM) ended recently at the Paradise Suites Hotel in Kololi.
The forum organized by Think Young Women and Safe Hands for Girls, was supported by the Guardian Newspaper in the United Kingdom (UK), UNFPA, as well as other donor agencies.
In her closing remarks, Fatou Kinteh of UNFPA said Female Genital Mutilation is among the deep-rooted traditional cultural practices held by members of some communities for many years, often spanning generations.
FGM refers to several types of deeply-rooted traditions, and an important part of the rites of passage ceremony, marking the coming off age of the female child.
She noted that the origins of FGM has to be established, but records show that the practice predates Christianity and Islam.
It was estimated that over 130 million girls and women alive today have undergone FGM, mostly in Africa (25 countries) Asia and some Middle Eastern countries, she said.
According to the 2013 Gambia Demographic Health Survey, the prevalence of FGM in The Gambia is 74.9 percent, with Basse recording the highest (96 percent) with Banjul the lowest (47.4 percent).
In the past, it formed an important part of the rite of passage, where adolescent girls are prepared for marriage, she stated.
Today, the age at which FGM is performed varies from area to area and culture. It was performed on infants as young as seven days old, on children 7 to 10 years old and on adolescents; some adult women also undergo the operation at the time of marriage.
Since FGM is performed on infants, as well as on adults, it can no longer be considered as part of a rite of passage into adulthood or in preparation for marriage, she said.
The effects of FGM have short-term and long-term implications, she added.
Hemorrhage, infection and acute pain are the immediate consequences, colloid formation, infertility as a result of infection, obstructed labour and psychological complications are identified as later effects.
The practice leads to death, disability, physical and psychological harm for millions of women throughout the world annually, she noted.
According to her, in November 2012, the UN General Assembly passed a resolution to intensify global efforts for the elimination of female genital mutilation.
Under the resolution, state parties were called upon to enhance awareness raising and training on FGM in order to promote the direct engagement of girls, boys, women, men to ensure that government officials including law enforcement and judicial personnel, religious leaders and all key actors work together to eliminate FGM.
Ms Binta Jammeh-Sidibeh, the executive director of the Women's Bureau, said women know what they are suffering or have gone through, but mostly remain silent.
'Unless women lift the veil of silence and talk about their suffering, no one would understand their plight. We have to talk openly to people for them to understand," she stated.
"It is only through understanding their plight and suffering as a result of FGM that we can start to change attitudes and positions against this harmful practice," the Women's Bureau executive director said.
She added that in The Gambia, 75 percent of women are affected by this practice, and health officials estimate that hundreds of girls and women die as a result of FGM.
Read Other Articles In Article (Archive)