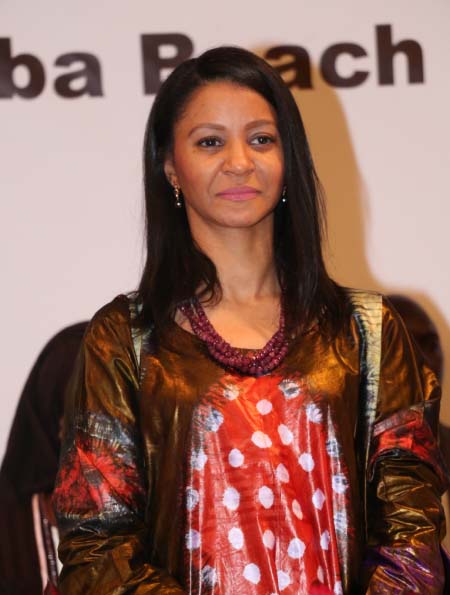 First Lady Zineb Yahya Jammeh, who is also the chairperson of the "Operation Save the Children Foundation" (OSCF), yesterday held a funding-raising breakfast meeting for the foundation's partners, friends and ambassadors.
The occasion also witnessed the launching of the foundation's strategic plan for 2016-2020, at a ceremony held at the Coco Ocean Resort and Spa.
Speaking on the occasion, the First Lady told the gathering that the breakfast meeting was a manifold affair, established in partnership with relevant stakeholders to formally launch the OSCF strategic plan 2016-2020 to serve as a framework of the OSCF's operations.
The breakfast meeting was also held to mobilise financial resources to supplement efforts to strengthen the capacity of the OSCF, and to implement the programmes in its strategic plan.
"These programmes have been formulated to enhance the realisation of the objectives of government's policies in the health, education, gender and social welfare sectors, directed towards the welfare of children, women and other vulnerable groups such as orphans, the disabled and people living with HIV/AIDS," she said.
She explained that OSCF works directly with the Office of the Vice President and Minister of Women Affairs, the Ministry of Health and Social Welfare and the Ministry of Basic and Secondary Education.
"The OSCF will continue to support government's adult literacy programme and allied women economic empowerment activities, through the provision of adult literacy classes in the rural areas and special loan packages and donations to facilitate self-employment for women."
Fatou Mas Jobe-Njie, executive director of OSCF, said the mission of the OSCF is in tandem with the overall ambitions of the Gambia Government to empower children, youths and women, through legislative and policy frameworks that would operationalise result-oriented actions.
"Our foundation seeks to uplift the education, health and social protection of children in our country," she said, adding that the First Lady's mission towards these noble aims started 17 years ago, when she initiated "Operation Save a Baby" with the theme: "the baby you save maybe your own".
At the end of the meeting, awards were given to about 50 partners and stakeholders, among them President Yahya Jammeh, Senegalese musician Youssou Ndour, RLG company, QCell, Africell and Jaliba Kuyateh, in recognition of their efforts towards the foundation.
The occasion was chaired by Fanta Bai Secka and Fatoumatta Ndure-Jobe. 
Read Other Articles In Article (Archive)