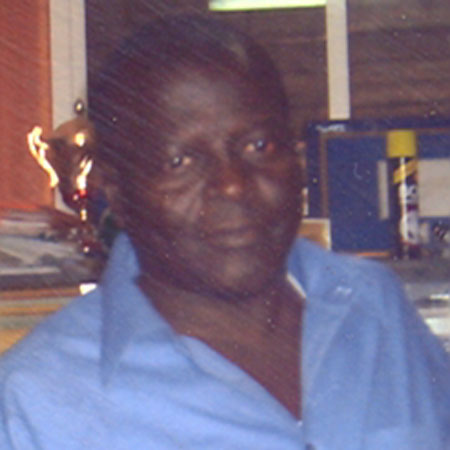 A-week long basic coaching course for Physical Education teachers organized by the Gambia Football Association (GFA) in collaboration with FIFA yesterday Monday got underway at the National Technical Training Centre and FIFA Goal Project Complex in Yundum.
Speaking at the opening ceremony, Jammeh E. K. Bojang, Secretary General at GFA, said inter-school competitions in those days helped Gambian football, adding that it all happened because of the hard work of physical education teachers in the schools.
"All we can do is to give you the platform for you to produce quality athletes", he said, while urging the participants to go back to their various schools and equip themselves.
He also urged the participants to take the course seriously, and interact by sharing ideas and asking questions during the course.
FIFA Course Instructor Poulsen Jan Borge who is currently in charge of the Tanzania senior national team said he was happy to be in The Gambia for the first time, adding that this is an opportunity for him to share his ideas with the participants.
Malang Jassey, Director of Youths and Sports at the Ministry of Youths and Sports (MoYS) who deputised for the Permanent Secretary MoYS, said his ministry was pleased to be associated with such a course.
"Physical education and school sports are key in the validated policy of the Ministry of Basic and Secondary Education, he stated, adding that the vision and mission of the national sports policy is to promote excellence in sports.
He also thanked the GFA and FIFA for complementing government efforts in time by organizing such a course for physical education teachers.
Director Jassey also urged the physical education teachers to form a network to make their work more effective.
Speaking on behalf of Seedy Kinteh, President of the GFA, Abdoukarim Sey, an executive member of the GFA, began by welcoming the course director to the Smiling Coast of Africa and also wished him a pleasant stay in the country.
He also thanked FIFA President Joseph Sepp Blatter for his personal support and commitment to the development of Gambian football.
"For football to make its mark in the Gambia, priority must be given to grass roots development of the world's most popular sport, and this training course is a clear and ample demonstration of our resolve to take football to the doorstep of our schools and communities by training physical education teachers from every region in The Gambia", he stated.
Physical education teachers are a crucial entry point for future league and national team players, and their training is pivotal to the holistic development of football in The Gambia", he added.
Read Other Articles In Article (Archive)