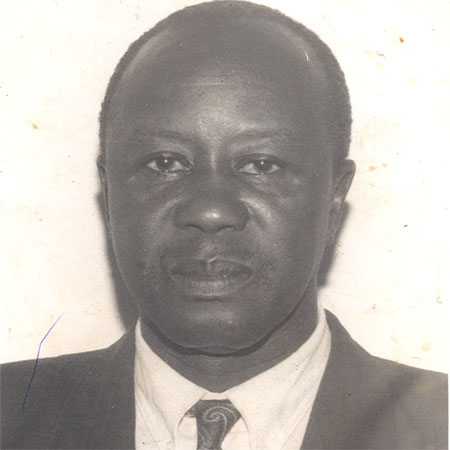 So much has been said and written about Mr. Lamin Waa Juwara's apparent rapprochement with the ruling APRC party and his recent declaration of his preparedness to defect to the APRC party. Well, following Mr Juwara's declaration of his readiness to join the ruling APRC party, this reporter sought out the views of Femi Peters, Campaign Manager of the main opposition United Democratic Party, and Henry Gomez, leader of Gambian Peoples' Democratic Party (GPDP), on this latest development in Gambian politics.
Speaking in an exclusive interview with this reporter, Mr Peters asserted that Lamin Waa Juwara is a Gambian and, like any other Gambian, he has the every right to belong to any political party of his choice. According to the UDP Campaign Manager, people should respect Mr Juwara's right no matter what. I want to put it very clear that Waa Juwara is a Gambian like anyone of us and he has the right to belong to any political party of his choice," he said.
Lamin Waa Juwara, who has long held the reputation as one of the most insatiable and articulate critics of President Jammeh's regime, served first as Propaganda Secretary of United Democratic Party (UDP) for years before forming NDAM.
For his part Mr Henry Gomez, leader of GPDP, had this to say: "I accepted Waa Juwara's opinion. He has the constitutional right to belong to any political party of his choice. It is all about democracy and I believe that as Gambians, we all should accept one thing and that is to say that President Jammeh has brought progress in this country."
According to the GPDP leader, Gambians should not see Waa Juwara as a betrayer because, in his view, all APRC militants are Gambians and that joining the ruling APRC for progress is nothing bad.
"If Waa Juwara should have joined a party in Senegal or elsewhere outside this country, then we should feel betrayed but joining the APRC has nothing bad in it. He has the right to join any party he feels like joining," he said.
In Mr. Gomez's view, the fact that Waa Juwara has joined APRC is a clear indication that there is real democracy because, according to him, Waa has not been forced to join APRC. "Though he has defected, this should not be seen as a blow to the opposition because every body is replaceable. We have good politicians that can replace him. Let us not be too hard on him," Mr Gomez concluded.
The leader of the opposition National Democratic Alliance Movement (NDAM) party, Mr Lamin Waa Juwara, declared his preparedness to join the APRC party last Sunday at a mass political rally held in the village of Katamina, Niamina West, Central River Region, as part of President Jammeh's Dialogue with the People tour
Read Other Articles In Article (Archive)