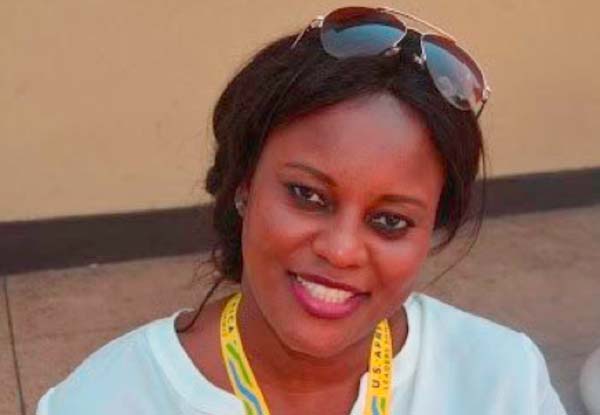 Popular Gambian journalist and diaspora activist Fatu Camara has denied receiving any financial aid or monies from ex-dictator Yahya Jammeh during the time she worked as the press director at the State House.
Speaking to The Point upon her return from a four-year exile in the US, Ms Camara said although Jammeh promised to pay her school fees back in 1996, the only money he ever gave her was $6,000, which was just one time.
"Jammeh never bought me a car or a house. I have always been taking care of myself based on the contracts and the TV show I was running," she said.
Fatu was producing Gambia's first TV talk show on GRTS, 'the Fatu Show'. She was appointed but briefly served as the director of press at the State House in 2011.
She is also the CEO of the PR company, I-Media. In 2013, she was rehired but got arrested and detained for 25 days at the NIA before fleeing Banjul into exile.
"One time when we had our Fatu Show anniversary, Jammeh said we could use his [musical] equipment for free. A lot of people did donate to us too, but it was not like I was receiving financial aid or money from Jammeh," Fatu said, arguing that once you work with Jammeh, you did not get any money from him.
Fatu also denied Jammeh bought a house for her: "That is not true. He never bought me any house. If he did, let him prove it, be it where he is or here. The house that I was occupying was my son's house from his dad. That's where I was staying."
"Besides, I do not accept financial gifts from people. I could remember that when I separated from my husband, I was trying to find a house. And Jammeh said to me, 'I can give you a house. I can give you money to rent a place', and I said 'no'," she said.
The full interview with Fatu Camara can be read in our subsequent edition.
Read Other Articles In Article (Archive)