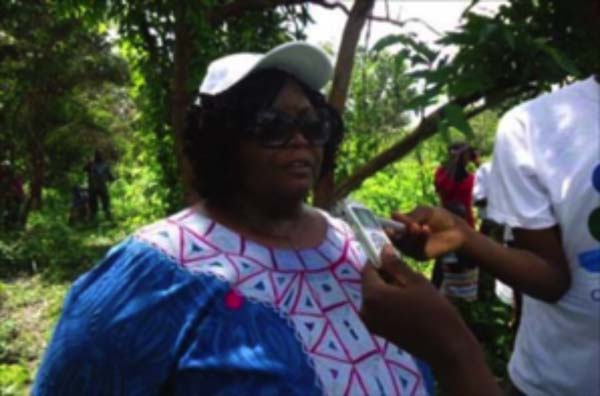 Officials from the department of agriculture under the Ministry of Agriculture in collaboration with Food and Agriculture Organization (FAO) recently visited FAO intervention sites at Jarra Sutukung.
The visit was carried out for officials to see the said site and discuss, exchange ideas, interact with the beneficiaries, share successes and challenges as well as carve the way forward.
The FAO Country Representative Dr Katepa-Kalala was among the delegation who visited the garden.
Speaking to the women's gardeners, she praised the garden for its "good and fantastic" growth.
"All the eight gardens I visited recently this is the best garden among the lot and I would like to tell you to continue the good work, and you should also take really good care of the garden because a lot of money has been invested in it and if you handle it well with care, your children would also benefit from this garden. The ball is in your court now and if you want to continue working hard we are always ready to support you all the way."
Madam Katepa-Kalala told the women gardeners they would also try help them to erect live fence and with good hand pumps, as well ashelp them to market their produce, which can also be made easy with good roads.
The National Assembly Member for Jarra East, Bafaye Saidykhan, in his remarks, commended the women for "the wonderful job" they are doing at the garden and also applauded the FAO and its partners for having confidence in the women by investing huge amount of money on them.
"To whom much is given, much is expected," he said, adding: "So I believe that you will continue to work tremendously hard."
The chief of Jarra East, who also applauded the women and FAO for a job well done, said: "We the community of Jarra East are very happy and we want to congratulate you on what you have done for this community and it would not have been possible without our great women who have been working day and night to make sure that the garden is the best in the country."
The chief said he had also been farming on his land to lead by example and motivate others to farm.
Read Other Articles In Article (Archive)