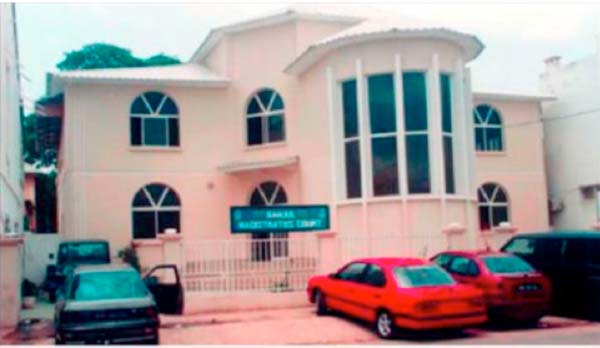 Principal Magistrate Isatou Janneh-Njie of the Banjul Magistrates' Court recently acquitted and discharged Sainabou Ngum, the executive director of Masanneh Ceasay Fish and Vegetable Enterprise at Sarro.

This was after the prosecution failed to prove a charge of disobedience of statutory duty.
In her judgment, magistrate Isatou Janneh-Njie disclosed that Sainabou Ngum (the accused) was arraigned before the court on 27 January 2016 and charged on a single count of disobedience of statutory duty.
The particulars of offence alleged that on 24 August 2015, at Masanneh Ceasay Fish and Vegetable Enterprise in Sarro and diverse places in the city of Banjul, being the Executive Director of the said enterprise, willfully disobeyed to process the inspection procedure of exportation and acquire health certificate for two containers of fish purported for Holland and China from the Food Safety and Quality Authority.
She disclosed that the accused pleaded not guilty to the charge and in a bid to prove its case, the prosecution called five witnesses and tendered the cautionary statement in support of its case.
The accused also gave sworn testimony and tendered exhibits to support her defence.
Magistrate I. J. Njie said the Inspector General of Police (IGP) received an Executive Directive from the Office of the President to probe into Kadijatou Kodou Touray; the principal scientific officer at the Food Safety and Quality Authority (FSQA), and Masanneh Ceasay Fish and Vegetable Enterprise.
She said two issues came up for determination; whether the accused person willfully disobeyed any Act by omitting to process the inspection procedures for exportation as required by an Act and acquire a health certificate, and whether it concerns the public or any part of the public.
Magistrate Njie disclosed that from the totality of the evidence before the court there was nothing to show or suggest that the accused willfully disobeyed an Act which has imposed a duty on her and she failed to do same.
She further disclosed that both the prosecution witnesses and the accused person established that the accused person indeed followed all the procedures before the containers left the shores of The Gambia.
The presiding magistrate stated that the court could not embark on a speculation nor should it indulge in guess work in order to fill the gap left in the prosecution's case, adding that the court of law could not speculate on issues that were not before it.
Principal magistrate Isatou Janneh-Njie remarked that the prosecution failed to discharge the burden placed on it by law to prove beyond reasonable doubt.
The accused, Sainabou Njie, was accordingly acquitted and discharged of the offence charge, the magistrate declared.
Read Other Articles In Article (Archive)