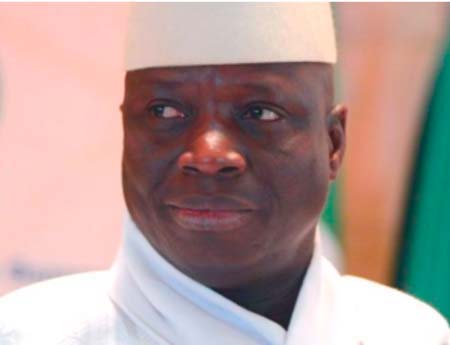 The crown jewel of the truth and reconciliation exercise being initiated by government is putting former president Yahya Jammeh on trial "for the systematic violations of human rights that he orchestrated from 1994 to 2017," a representative of the Jammeh era victims has said.

Such an action has been described as "inevitable" by Dr Amadou Scattred Janneh, coordinator of civil society activists and one time Information minister under Jammeh who got imprisoned for distribution of T-shirts some years ago.
"Therefore justice must be the centerpiece of the Truth, Reconciliation and Reparation Commission (TRRC) process," he said.
"There can be no viable reconciliation unless we hold all those people implicated in gross human rights abuses to account," he said to the consultation meeting convened by the Ministry of Justice on Friday.
The event brought together delegates from various sectors of the Gambian society across the country to deliberate on the TRRC process.
"We are aware of the enormity of the task and the many potential pitfalls. It is however our conviction that the government, working in close collaboration with all the relevant stakeholders, will embark on a process that is both transparent and just," Dr Janneh added.
It is contemplated that the TRRC will seek to establish and make known the fate or whereabouts of the disappeared victims, provide victims an opportunity to relate their own accounts of the violations and abuses suffered, and grant reparations to victims.
As a delegate of the Centre for Victims of Human Rights Violations in The Gambia, Dr Janneh said they also noted that the TRRC may be empowered to grant amnesties.
"We believe it is important to make clear, however, that under international law, amnesties cannot apply to serious crimes such as torture and crimes against humanity," he argued.
The victims however see the TRRC as part of a wider effort to pursue accountability through investigations and prosecutions: "We hope the TRRC will make recommendations on how perpetrators of serious crimes, including former President Yahya Jammeh, should be held accountable."
Read Other Articles In Article (Archive)