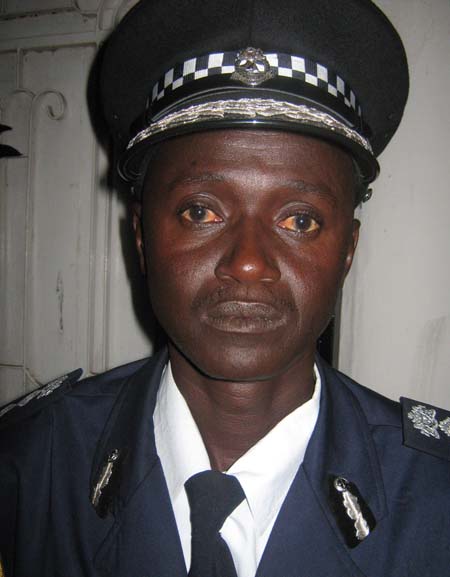 The trial of Ensa Badjie, former Inspector General of Police, and Chief Superintendent Tijan Badje, former officer commanding prosecution Banjul division, resumed yesterday at the Banjul Magistrates' Court before Principal Magistrate Tabally.
Ensa Badjie and Tijan Badjie are being tried for the offences of conspiracy to defeat justice and interference with witnesses, destroying evidence, abuse of office and deceiving witnesses.
When the case was announced, defence counsel Borry Touray reminded the court that the defence had earlier indicated to the court that they would only cross-examine the prosecution's third witness (PW3) Musa Suso, when the state produces the case file of the State versus Burama Dibba, former Crime Management Co-coordinator of the Gambia Police Force.
He said the defence had filed a subpoena for the state to provide the said file as the defence wants to confirm something in that file.
"I think the state needs to produce another witness if they want the case to proceed," counsel Touray stated, adding that this particular witness could not be cross-examined without that file.
Responding to the defence counsel's submission, state counsel M. Jobe told the court that as far as the state was concerned the third prosecution witness, Mr. Suso, was not cross-examined.
She added that the state intends to call another witness, and applied for an adjournment.
The case was then adjourned to 11 October 2011.
Read Other Articles In Article (Archive)