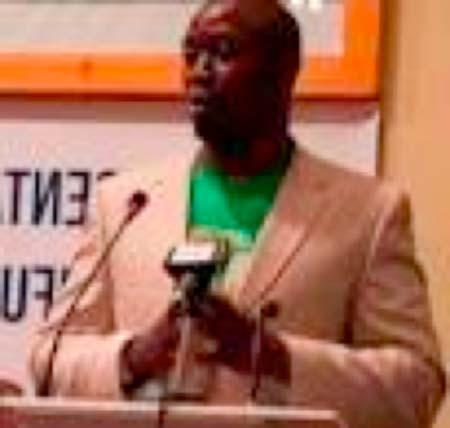 A strong delegation of foreign business investors arrived in Banjul this morning on a short visit.
The delegation comprises former top professional sportsmen, and high profiled business gurus mainly from Europe. They guests of NORGA International Holding Company, a Gambian-registered company.
During their stay the visitors will hold talks with Gambian officials including those at the Ministries of Finance, Youth and Sports, among others, as well Gambia Football Federation, GFF.
Commenting on the visit of the group, Ba Jabbi, CEO of NORGA, said: "We are convinced beyond all doubt that the development-oriented leadership of this country has created a very friendly environment for foreign investors.
"This was the main reason we did not hesitate to invite these investors to the country to meet the relevant and competent authorities from 19th-21st September 2015."
The investors numbering 17 include some famous sportsmen, who have communicated their desire to look into certain sectors of the economy.
According to NORGA marketing director Mamadi Ceesay, through their international liaison office in Norway, NORGA has finally been able to convince friends, business partners and other investors to visit The Gambia to look at investment opportunities.
"This, we think, is in line with our overall corporate social responsibility and our great love for the development of the motherland," he said.
Since its formation, NORGA (Norway Gambia) International Holding Company Ltd has been able to also seek assistance from various football loving persons in Norway for football materials for the youth and the sport of The Gambia.
Already, all the seven regions of The Gambia will soon be provided with 10 sets of jerseys and three Fifa recommended balls.
At Brufut, NORGA has been able secure through its international partners funding for a D21M stadium project to be fitted with artificial turf materials, which has already arrived.
"This is not the first time NORGA is getting involved in sports, Louis Andrew Mendy Operations Director said.
"It was the company that sponsored entirely the FA Cup final last year. The national youth conference and festival of last year also received some financial help from the company.
"We were also keen to promote our traditional wrestling and long distance runs. This was manifested when we assisted both the Brufut Marathon, the July 22nd Marathon and a wrestling competition in Serekunda West, all in 2014." 
Read Other Articles In Article (Archive)