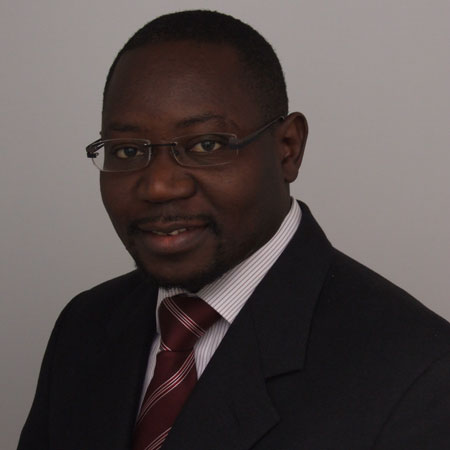 Reports reaching this paper from Basse in the Upper River Region (URR) have it that one Bunka Fatty, said to be an uncle to the leader of the opposition Gambia Moral Congress (GMC), Mai Fatty, was Monday afternoon arrested by the police in Basse.
Bunka Fatty, according to reports, was arrested, and still being held at the time of going to press, after the police allegedly found a GMC flag hoisted and posters bearing the GMC leader's pictures in the family compound in Nyakoi Kerewan by one Momodou Fatty.
According to our reporter, who visited the Basse Police Station, the said Bunka Fatty was not placed in a police cell, but was seen sitting in the police station, where he spent the night on Monday.
In an interview with our reporter, Bunka Fatty said while he was away in Bansang, on Monday morning to visit a relative who was hospitalised there, a team of police officers arrived at his family compound in Nyakoi Kerewan and asked for the family head, but were told that he was away.
"On my arrival back home on Monday afternoon, I was informed about the situation and asked to report to Basse Police Station for questioning.
I reported to the police at 3 pm the same day, and the police told me that they were looking for the man who hung the flag and posters of the GMC at our compound," Bunka narrated.
According to him, he told the police that it was one Momodou Fatty, who is currently in Banjul.
"The police however told me that unless he (Momodou Fatty) comes back to Basse, I would be held responsible, as head of the compound. This was how I was placed in detention," he said.
He further explained that he was told that the matter was in the hands of the Governor of URR, Omar Khan.
"My family members reached the Governor's office to plead with him for mercy to allow my release, but they were told that unless Momodou Fatty returns back to Basse, I will not be released," he added.
Momodou Fatty was said to be on his way to Basse at the time of going to press.
When contacted, the Commissioner of Police for URR, Ebrima Cham, confirmed the story, and added that the "arrest was in connection with a violation of the I.E.C. policy by the family, since it was not time for elections".
Meanwhile, the leader of the GMC contacted our office yesterday, and strongly condemned the arrest, noting that it is an infringement of their constitutional rights, and "an attempt to put fear among our teeming supporters in URR, particularly in Wuli West".
Meanwhile, Mai Fatty also urged his supporters to remain calm and law-abiding, as he arranged for legal representation for his uncle.
Read Other Articles In Article (Archive)