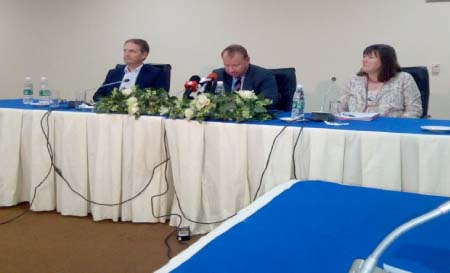 (Tuesday 15th October 2019 Issue)
European Union election observer mission to The Gambia, has suggested in its 2017 final report for the country's constitutional amendment to advocate for an increase in the number of female parliamentarians.

The mission was in The Gambia to assess the progress on the implementation of the 31 recommendations made two years ago, which seeks to interpret the pre-existing legislation in line with international and regional standards to ensure pure democratic elections.
The team has held several discussions with various Gambian electoral stakeholders including President Adama Barrow, Government officials, The Independent Electoral Commission, The Constitutional Review Commission, The Human Rights Commission and political parties, among several other institutions pertinent to election.
Part of the recommendations made by the European Union include offering individuals with disabilities access to voting, to strengthen the press, electoral commission and institutional independence by altering the appointment system. It also recommends that the National Assembly members be elected entirely by the people, without a nominated member by the President.
The report further indicates that other recommendations such as inequality in voters' representation might be addressed. "Constituency, boundaries at present provide for vast variation in the number of voters per constituency, ranging from 1,980 to 46,502." it stated.
Read Other Articles In Article (Archive)