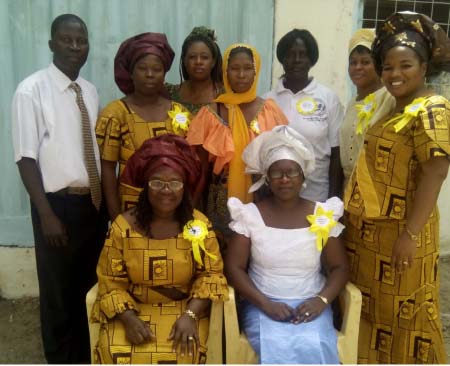 The Women's Ministry of the Seventh Day Adventist (SDA) Mission in The Gambia Saturday held a daylong prayer session as a climax of activities to mark a week of prayer.
The activity attended by over 300 members, was held at the New Jeshwang premises of the mission under the theme 'He lifts up my Head'.
The event celebrated annually worldwide by the General Conference of the SDA, was instituted in The Gambia several years ago for women to use the week to pray for nations, children, the underprivileged, as well as people in any form of trouble.
Delivering the sermon, Juliet Sowah, Assistant Director of the Women's ministry of the church, entreated women to pray fervently as "prayer envelopes the soul with power, grace and peace, and empowers it for service to humanity."
There may be trouble with all its destructive powers as evidenced in some troubled spots of the world; however, in such difficult times, instead of sinking into pessimism, negativity and self pity, she encouraged people to exercise their faith with a prayerful life.
She likened a prayerful life to a sunflower which keeps its corolla up "so we all need to keep our heads up in even the most difficult of circumstances".
Juliet Sowah also touched on some characteristics of a prayerful life as complete dependence, awareness of one's condition, a deep love for humanity and a private prayer time.
The director of the Women's ministry, Admire Loum, called on women to unite and strengthen their spiritual bonds so that they will not fulfill the lusts of the flesh but fill their minds with things that are good and deserve praise.
She also urged the women to live at peace with each other.
Earlier in the week and as part of their missionary work, the women visited the children's ward of the Edward Francis Small Teaching Hospital where they donated assorted food items and detergents.
The International Women's Day of Prayer was hosted by Pastor Godfred Goldan and was graced with the presence of Pastor Karamba Jassey, Mission Director of the SDA.
Read Other Articles In Article (Archive)