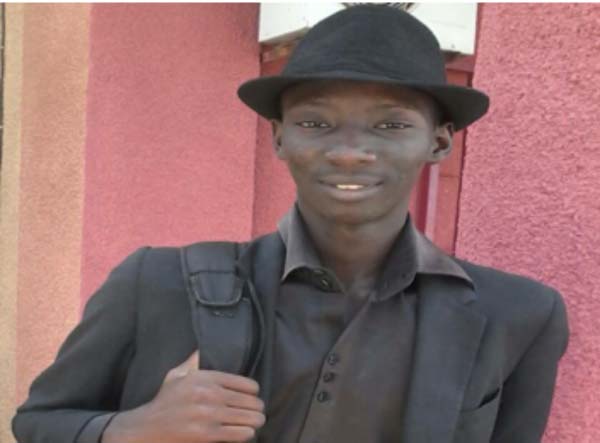 Hello and welcome to this edition of your weekly Environment Column that brings environment and environment-related issues to the limelight.
Today, we bring you the opinion of Saikou Suwareh Jabai on the effects of climate change on food security in Africa.
According to him, the world's farmers are producing more and more food, and even though the population is growing, there is enough food – if only it could be equitably shared all over the planet. But there are major imbalances.
Sub-Saharan Africa is not even on track. There, 70 per cent of the people live on small farms in rural areas. There, access to food is inadequate.
Many of the countries of sub-Saharan Africa do not even fully feed themselves; despite the fact that such a large share of the population are farmers. Africa imports about the same amount of food as is consumed in its cities.
The Gambia as a state has undergone a series of ups and downs in agricultural production, with the climatic conditions causing havoc in the years of abnormality.
The climate change phenomenon is now a global reality. Even though we contribute the least in the emission of greenhouse effects, Africa continues to be the most vulnerable continent to climate change and this is affecting agricultural production.
Traditional farming practices in Africa are not sustainable, even without the complications that climate change brings with it. Unfortunately, however, the climate is changing; temperatures are rising and extreme weather phenomena – dry spells, torrential rains, high winds and flooding – are becoming increasingly common.
Poorer climatic conditions are principally a result of human activity, especially the widespread use of fossil fuels like oil, coal and gas. When burned, fossil fuels are transformed into carbon dioxide (CO2), the most important of the greenhouse gases.
Accumulating in the atmosphere, these gases raise air temperatures. Other things that cause increases in CO2 in the atmosphere are clear-felling of forests, loss of humus in agricultural land, and cultivation of peaty soils.
Climate change is expected to lead to shortages of water and poorer harvests, particularly in warmer regions of Africa, to cause the loss of species, flooding of coastal lowlands, and the spread of tropical diseases like malaria, fever, and other life threatening illnesses.
The wealthy countries of the world bear the greater share of responsibility for the greenhouse effect, but the people of poor countries are suffering the consequences most. That goes for agriculture, as well.
Climate change and higher food prices have put agriculture back on the political agenda. What kind of agricultural practices are needed to feed a growing number of mouths on our continent?
Conventional modern agriculture, which requires large amounts of chemical pesticides and herbicides, and fossil energy for fuel and synthetic fertilizers, or sustainable agriculture methods such as organic agriculture that respect natural biological cycles?
There is a persistent myth that organic agricultural practices produce smaller yields than conventional practices.
The projected impacts are likely to further aggravate and they, therefore, require serious attention to adaptation and mitigation strategies to overcome the problems of climate change.
Sustainable food security is further affected by persistent land degradation, land fragmentation, labour problems, and overexploitation of natural resources, etc.
Food security and environmental sustainability can be attained by improved land and water management, adopting eco-friendly technologies and initiating good agricultural practices in different agro-ecosystems.
I think the promotion of climate smart and sustainable agricultural practices are necessary to meet current and future threats to food security.
Without doubt, ensuring sustainable food security is a crucial challenge for The Gambia, as well as elsewhere in Africa. Governments in close collaboration with FAO and other relevant partners, therefore, should always and genuinely remain at the commanding heights of the food security system.
On the occasion of the World Food Day which was commemorated in Basse on 16 October, 2015, we should derive strength from the fact that agriculture maintained its rank as the dearest sector.
The theme for World Food Day 2015 is "Social Protection and Agriculture: breaking the cycle of rural poverty".
This theme, as FAO officials told me during an earlier press conference, had been chosen in a bid to draw global attention to the role that social protection plays in eradicating hunger and poverty, when it is prioritised in national development agendas.
Even though evidence shows that reliable and regular social protection schemes can help poor communities to overcome financial constraints, and manage risks that usually discourage them from pursuing higher returns, climate change remains the greatest bottleneck that poses a serious threat to food security.
This will be possible only through concerted efforts in helping with appropriate public policies to keep agriculture as an economically viable occupation.
This is also essential to attract and retain youths in farming.In recent years, much attention has been focused on the number of young people plying their trade in farming.
In Gambian agriculture, young people have stood out for their consistently low levels of agricultural participation, but a shift has appeared recently in the direction of greater engagement.
However, irregular migration of a profuse number of young Gambians to Europe also remains a challenge.
The agricultural sector in The Gambia plays a pivotal role in ensuring food security and sustainable economic development.
The government of The Gambia has shown great interest and commitment in the drive towards the country's food self-sufficiency, and its vision 2016 and vision 2020 respectively are clear indications.
However, the agricultural sector over the years has been confronted with many challenges due to changes in the weather patterns.
The sector is also subjected to degradation of the quality and quantity of some natural resources, and severe pressure from increasing population demands higher food production. Such burgeoning pressures also impact other sectors since agriculture has a main stake.
However, any future increase in food production to meet the demand must come from an increase in productivity of crops subject to the various tangible and intangible constraints.
Finally, let us collectively tackle climate change impacts now, if we really mean to achieve our common vision: for Africa to produce all the food it consumes.
For your contributions, suggestions and comments use these contacts: (+220) 6361340 or Email: asallah6@yahoo.com
Read Other Articles In Article (Archive)