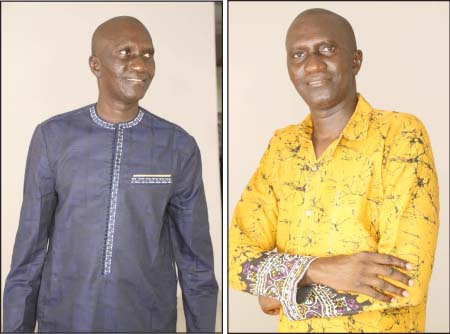 (Friday 18 October 2019 Issue)
In an effort to contribute to the peace and stability of this country, veteran Gambian musician Mass Lowe has released two new singles which are in the pipeline to hit the market.
Titled politics and TRRC, Lowe said the reason for releasing the two singles is to tackle the current social and political tides in the country.
In a recent chat with The Point Entertainment and Lifestyle, The Gambian music vocalist said unlike the storm of freedom and liberty that emerged from the change of leadership in 2016, there were so many differences between the people. "So, as a musician and a citizen of this country, I decided to come back to help in the healing and reconciliation process. I am back on stage ready to help calm a nation which is about to be divided," Mass told this paper.
"The new album 'Jamano' is expected to be launched later this year," he said, adding that the release of the two singles is to calm the political situation in a state of mess with tribalism and hypocrisy all-encompassing.
Mass Lowe outlined the importance of the singles, saying they would bring people together and dialogue for development and peace of this country.
He further explained that with the TRRC song, the hearings are quite essential to reconciliatory hopes, noting that it is a platform where people are given the opportunity to confess to past atrocities and to apologize. "These singles are meant to inform the coming
Generation to come, that politics in The Gambia was not always like this. I therefore call on all parents to tell their children that politics is not about difference but to unite and forge ahead."
Mass said the songs are not meant to support any political party or individual but they are meant to send message to discourage tensions and promote peace among Gambians. He adviced up-coming musicians to work hard and move the industry.
Read Other Articles In Article (Archive)