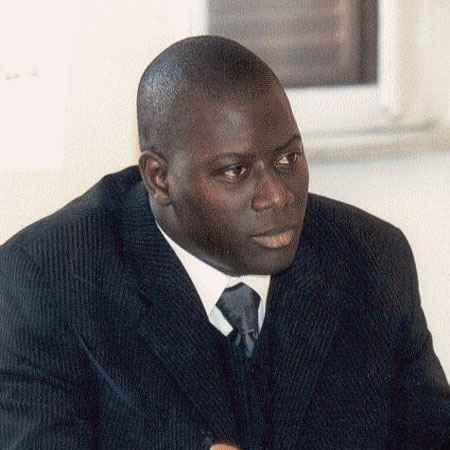 Justice Almami Taal chairperson of the Kora Foundation has said that the main objective of forming the Kora Foundation is to promote the appreciation of Gambian music and culture, nationally and internationally.
Chairperson Almami Taal was speaking in an exclusive interview with Entertainment on Tuesday at his office in Banjul. He explained that they have been trying to set up the foundation for long, adding that this is because the kind of music that is created by the kora is universally acknowledged as one of the music traditions in the world. According to Justice Taal, the foundation has come to fill a gap with the promotion of traditional musicians, and their works in the cultural industry, especially the griots. Justice Taal spoke of modern globalization and of cosmopolitan culture in the interview.
He also spoke of doing something meaningful to the people of Africa, so that they know the things that they own since time immemorial, by giving some kind of recognition of how the kora came about.
The foundation has been already been registered as a charitable organisation, and has been launched formally, according to Justice Taal.
He said one of the objectives of the foundation is to build a Kora Centre where the kora music would be performed and preserved. The kora is an authentic African instrument played in West African countries like Mali, Burkina Faso, Senegal and The Gambia.
About the kora players and their music, Justice Taal said "we would participate in their modernisation, and in bringing them up to date with current trends, pointing out that this is his responsibility as the chairperson of the Kora Foundation.
The Gambia can use its Kora Centre to attract people to come and study how to play the kora, which can be taken up to universities. With the helped of our chief patron and our founding father Jaliba Kuyateh, we are hoping that the music would get global acceptance and also global recognition. "Once the Kora Centre is established, we would bring people who can play the kora to be performing there, among other activities," Justice Taal announced.  
Read Other Articles In Article (Archive)