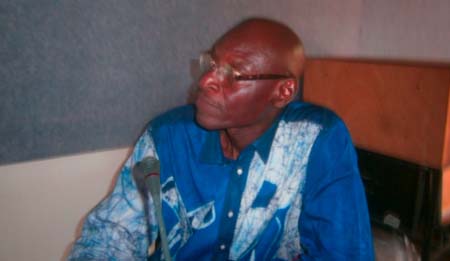 A representative of the Worldview The Gambia, Amadu Taal, has told representatives of the ECOWAS member countries that empowerment of communities at the grassroots to better understand the ECOWAS protocol signed by the region's heads of state is key.

He said knowing the legal instrument involved in the free movement of people and goods in the sub-region remains a cause for concern by the ECOWAS community.
Amadu Taal was speaking at a four-day sub-regional meeting on trade and regional integration held in Ziguinchor in the southern Senegalese region of Casamance.
For people to take ownership of the protocol, there is a need for more sensitization at the grassroots level, for the community to better understand the protocol signed by ECOWAS heads of state.
He also recommended the need to build the capacity of the community on issues relating to the ECOWAS protocol in the sub-region.
He challenged the participants to filter the information generated in the forum to the grassroots communities in their respective countries.
He also reiterated that there would be no effective implementation without the contribution of the media in various member countries, as there is a need for more awareness on the ECOWAS protocol.
Therefore, he added, the involvement of the media using their medium of communication is key and necessary for the benefit of the community at the grassroots level.
Mr Taal said Worldview The Gambia, which is an NGO, is geared towards directly disseminating information on especially issues of public interest, adding that such forums on the ECOWAS protocol should not be limited to the three countries only. Rather they should involve more countries in the region to attract more public attention and trigger interest in fostering its implementation for the good of citizens of the ECOWAS member countries as a whole.
According to the organizers, the projects that Enda-CACID - facilitators of the Ziguinchor forum on the ECOWAS protocol - and its partners want to launch in the southern Senegambia area intends to create the conditions for sub-regional dynamics to mobilize civil society actors, farmers, socio-professional organizations, associations, private sector actors, national and local politicians, as well as the governments of Senegal, The Gambia and Guinea-Bissau around the free movement of goods and people in West Africa.
Read Other Articles In Article (Archive)