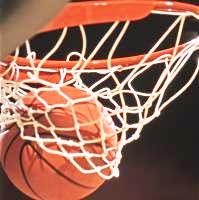 Friday is the date set aside by Serrekunda West for the annual late Pa Modou Sarr Memorial Basketball Tournament, which is expected to bring together a total of 8 teams.
YMCA are pitted in group A, alongside Sports House, LK Boys and Kanifing, while Wallidan, Sererekunda East, Lamin and Porcupines Basketball team make up group B.
The fixture which was yesterday released indicated that the opening game would be played between YMCA and Sports House, is expected to be followed by another crucial fixture when Wallidan meet Serrekunda East on the same day, at the Serrekunda West Mini-stadium.
Day Two of the 8 team tournament has also promised to produce two interesting basketball matches when LK boys take on Kanifing before Lamin face Porcupines, as part of the second game on Saturday.
The fixtures are listed below:
FRI-JUNE 11th      -   5pm        YMCA          Vs     LK BOYZ
                              -   6pm        WALLIDAN   Vs LAMIN


SAT- JUNE 12th    - 5pm        SPORTS HOUSE   Vs   KANIFING
                               -  6pm       SK EAST               Vs    PORCUPINES S.C


FRI ?JUNE 18th     -5pm      YMCA            Vs     KANIFING
                               -6pm       WALLIDAN   Vs     PORCUPINE


SAT-JUNE 19th      -5pm       SPORTS HOUSE   Vs    LK BOYZ
                               -6pm       SK EAST                Vs    LAMIN


FRI-JUNE 25th       -5pm      WINNER A            Vs     RUNNER UP B
                               - 6pm     RUNNER UP A     Vs      WINNER B


SAT - JULY 3rd     5pm                           FINAL
Read Other Articles In Article (Archive)