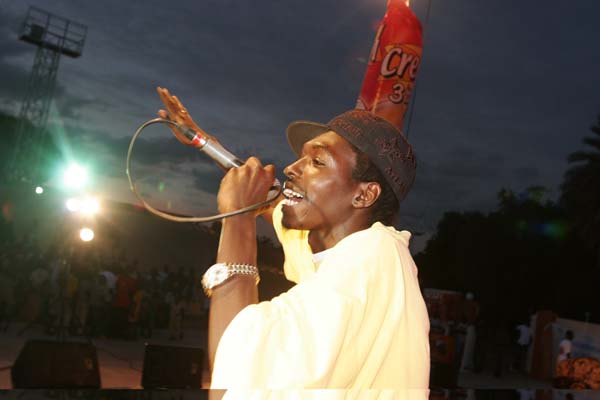 (Friday, 31 October 2014 Issue)

Egalitarian for the first time in the history of Gambian music will release his most anticipated album, Sensible Shoes, on Saturday November 1st in the United States.
After the album release, Egalitarian will fly home to do the second leg of the Sensible Shoes album-launching in his native The Gambia.
In an online interview with Egalitarian, he said the album release in both the US and Gambia is made possible thanks to President Yahya Jammeh.
He told this reporter that the Gambian leader is the chief patron at both events in the US and The Gambia.
''I'm very proud that the Gambian President is the main sponsor of both album releases. He may not make it to the US, but I'm glad to inform you that the Gambian ambassador in Washington DC and the ambassador at the UN will represent him on Saturday.
"I thank the Gambian President and want to tell him that I will represent him anywhere I go in this world. My mission is to raise the Gambian flag high," he said.
Egalitarian who hasa hit-song dedicated to the Gambian leader, before he left for US last year said the concept of releasing his album in the US and Gambia is to further strengthen ties between Gambia and the US.
''The main idea and objective is to bring Gambia and Delaware in partnership and friendship, and hoping for a huge turnout in both the US show and the Gambian show in January; I'll see my beautiful fans in the Gambia soon," he concluded.
It would be recalled that Egalitarian and the full Dinkendo Band left for the United States last year around October/November to perform concerts and teach African/American children the African culture through music.
He is expected back in the country in December.
Read Other Articles In Article (Archive)