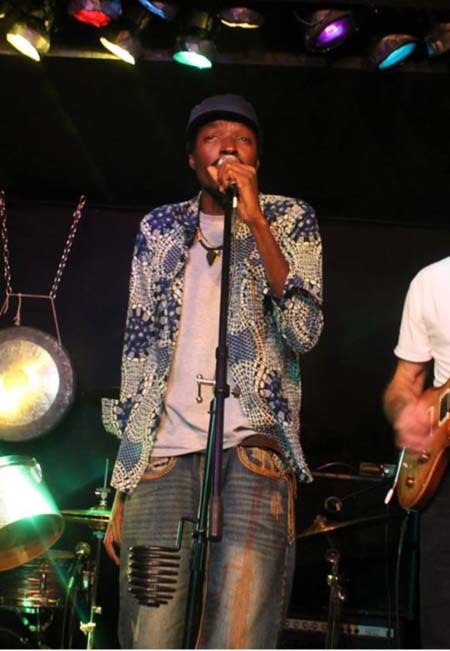 Gambian artiste Egalitarian, who left the Gambia sometime last year with a full band, is said to be making waves in the United States of America.
According to reports monitored online, Egalitarian staged at least three concerts in a week mainly performing for top Government institutions in the U.S. Egalitarian himself mentioned online that recently he performed for the Ministry of Education in the US, saying it was a huge success.
He performed for the SOS Village in the US and lots of other institutions.
Egalitarian & the Dinkendo Family Band are doing a cultural exchange here performing for schools and teach the children on how to play the Calabash, the Jembe and how to sing some of Gambian traditional songs, community performance and giving hand drum / Jembe lessons, etc.
"We perform some time 3 / 4 times a week and is inwith thelocal language FULLA , MANDINKA, WOLOF, JOLLA AND in KARONINKE, etc and a little ofEnglish as they love the melodies of it and the idea of hearing something new and fresh.
"We have a big event coming up on the 28th with the Ministry of Caring to support the HIV/ AID Patient," he said. "As you all know Egalitarian has been supporting different associations in The Gambia including the University Student Union, the Gambia Collage, the association for the disabled headed by Mr Ebrima Dibbasy and schools, etc.
"It is a great honour for me and my Band to represent Senegambia on an occasion like this with the Ministry of Caring," he says, adding that he is still representing The SOS Children in The Gambia and will stand for them "to the last minute of my life whether in my position or not, I thank them for their prayers and love".
Egalitarian said that in the Dinkendo Family Band, they have 4 additional American Instrumentalists, namely Edword Dwornik a guitarist, John Digiavanni Drum set, Sohn at lead Guitar, Robert Colligan, Bass Guitar."These sweet souls love playing with Egalitarian & the Dinkendo Family Band," he said.
"Currently we are recording my first International Album with these Musicians; it is going to be a 12-track Album Live Recordings and the contents is a beat Political for Africa."
He added: "Companies or individuals can also advertise with us because we have a big number of followers who are really interested in coming back home."
Egalitarian can be reached on egalimail@gmail.com, and on facebook as EgaliTarian.
Read Other Articles In Article (Archive)