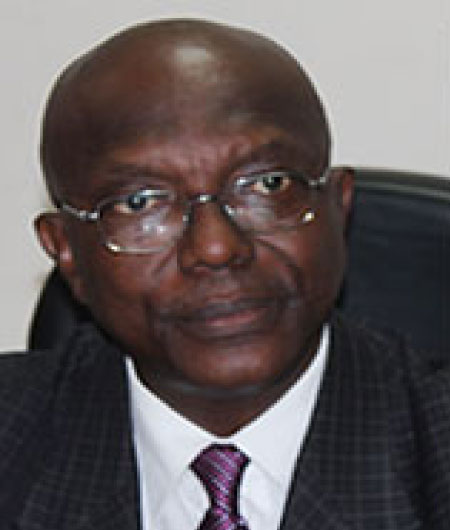 Ministers in charge of telecommunication/ICT from ECOWAS member states will be meeting in Banjul on 27th September 2013.
The twelfth ECOWAS Telecoms/ICT Ministerial meeting will be preceded by the experts' meeting, from 23rd to 26th of September, under the theme: "Bridging the regional ICT divide".
The forum is specifically aimed at bridging the ICT divide within the ECOWAS member states and 14 ICT/Telecommunications ministers from the regional bloc, as well as over 80 international experts are expected to attend the meeting.
The  high-level ministerial and experts' meeting seeks to consolidate the ICT aspirations of ECOWAS member states through a series of measures, notably the proposed termination of taxes on incoming calls to make the ECOWAS region a key player among the global ICT community.
The four-day experts' meeting will discuss the implementation status of the ECOWAS 2011-2015 strategic plan for the Telecoms/ICT sector, as well as consider the impact of the termination of taxes on incoming calls within member states.
The meeting will also discuss the draft regulation for access to the submarine cables, and adopt the Digital Terrestrial Television (DTT) transmission standard.
Experts will also dilate on the resolution on special reduced rates for telecommunications services on ECOWAS Day (28 May), the West African postal conference and the implementation status of the dot Africa Project.
After intensive deliberations on the strengthening of telecommunications/ICT within the sub-region, the experts on the fourth day of their deliberations will adopt a final report, and prepare the working documents for the ministerial meeting.
The ministerial meeting which will crown the five-day forum is expected to consider the reports and recommendations made by the experts with a view to improve the telecoms/ICT sector within ECOWAS member states.
The opening ceremony of the experts' meeting will be presided over by the Gambia's minister of Information and Communication Infrastructure, Nana Grey Johnson, and the ministerial meeting by the Vice President, Isatou Njie Saidy.
Read Other Articles In Article (Archive)