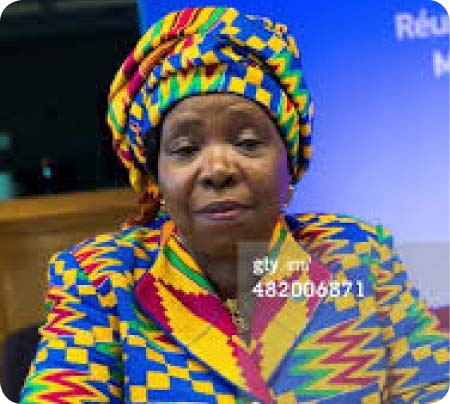 During its 44th summit meeting held in Yamoussoukro, Cote d'Ivoire last week, the Economic Community of West African States (ECOWAS) set itself a two-month deadline to finalise the Economic Partnership Agreement (EPA) with the European Union, reported Reuters.
ECOWAS leaders were due to finalise the deal at the summit, ahead of the 4th African-EU summit in Brussels, which started on 2 April.
Although the countries agreed a deal in principle, they postponed formally signing the EPA after Nigeria expressed concerns about how the deal would impact on its industrial sector if it drops tariffs on certain EU products, according to Reuters.
Under the free trade deal the EU would give the 15 members of ECOWAS and non-member state Mauritania immediate full access to its markets. In return, ECOWAS would gradually open up 75% of its markets to Europe over a 20-year period.
This would give Europe increased access to the 300 million consumers who live in the 16 African states. Under the deal, the EU has agreed to give ECOWAS a €6.5 billion package over the next five years to help ECOWAS meet the costs of integrating into the global economy.
The two parties have been negotiating a deal for almost ten years, but talks stalled two years ago amid concerns by some African states that eliminating tariffs on European imports could damage their developing industries.
However negotiations recommenced two years ago, after ECOWAS agreed to align their strategy with ECOWAS members such as Ghana and Ivory Coast, which both have EU free trade deals, according to Reuters.
Ghana's President John Mahama, who took the bloc's rotating chairmanship at the two-day summit, said: "We need to negotiate an EPA that is beneficial to our sub-region and will contribute to the prosperity of our people. We can only do that united as a sub-region."
ECOWAS includes members Cape Verde, Gambia, Ghana, Liberia, Mali, Nigeria, Sierra Leone, Benin, Burkina Faso, Ivory Coast, Guinea, Guinea-Bissau, Senegal, Niger and Togo.
A number of ECOWAS countries already have full access to EU markets due to their low-income status. However Ivory Coast and Ghana currently hold only interim bi-lateral agreements with the European trading block, the market for most of their exports, including most of the world's cocoa.
Reuters said that both countries are keen for ECOWAS to secure the deal, to foster increased integration with Europe in the region.
An EU official told Reuters: "We have to analyse the way forward now, and they have to look at what they want. There are solutions. This is now a political choice."
Meanwhile, at least 35 African heads of state and government are attending the EU-Africa summit which began in Brussels on Wednesday.
According to reports, President Robert Mugabe, who snubbed the summit after his wife, Grace, was denied a visa, regarded the African leaders who are attending as "sell-outs".
South Africa's President Jacob Zuma also pulled out of the summit on Sunday, complaining that the EU was treating African leaders as "subjects" by dictating who should attend the summit.
Reports from Brussels on the eve of the summit indicated that out of 54 African countries, 48 had confirmed participation in the 4th EU-Africa summit ending today, and 36 were represented at head of state and or government level.
Mugabe, Zuma and Malawi leader Joyce Banda were confirmed as not attending the summit. Banda is believed to be staying home to fight a critical election.
On the EU side, 22 countries are represented at head of state and government level and others are represented by foreign ministers.
There are 58 heads of state and government out of 80 countries represented.
Other countries that did not attend either because their leaders were not invited, or they dropped out later, are Gambia, Central African Republic, Guinea Bissau, Eritrea and Sahrawi Arab Democratic Republic.
Egypt was invited even though suspended from the AU because of a military coup.
Zimbabwe media noted that Morocco, which is not an AU member and which colonised the SADR and has close ties to the EU and US, is attending the meeting.
Morocco pulled out of the AU in 1984 because it had accepted the SADR's membership.
Last December the EU sent an invitation to Zimbabwe, but not to Mugabe as he was on the EU's list of Zimbabweans who may not travel to the EU.
After the EU list was dramatically altered, leaving only Mugabe and his wife under travel and financial restrictions, the EU waived its visa ban on Mugabe, and sent him an invitation. 
EndFragment
Read Other Articles In Article (Archive)