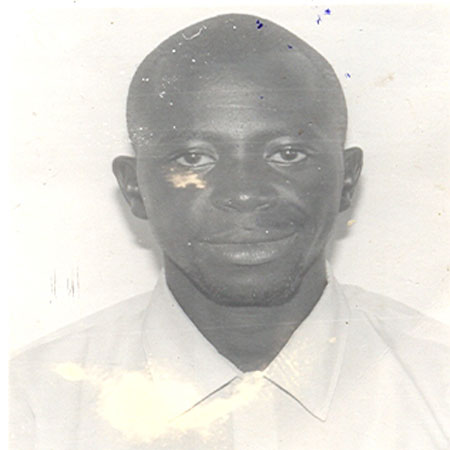 It is just a little over two years since journalist Chief Ebrima Manneh, a reporter of the Daily Observer went missing and has since not been seen. The Media Foundation for West Africa (MFWA) earlier on filed a suit at the ECOWAS court of justice in Abuja, Nigeria, calling on the government of The Gambia, who have denied having any knowledge of his whereabouts, to release him with immediate effect.
However, the court despite reports of several attempts to get the government appear at the court, went ahead to deliver its judgement in favour of Ebrima Manneh, ordering the government to release him and to pay him compensation of US$100, 000.
Well, what action will the court take against the government if it fails to comply with the court's judgement was the subject of a question raised by participants at the ongoing sub-regional workshop organised by the Gambia Press Union and the West African Journalists Association.
Mrs Franca Ofor, Principal Legal Research Officer at the ECOWAS Court of Justice in response to the questions raised yesterday informed participants that the government of The Gambia has the right to appear and if they refused, judgement may be entered against them and they would be bound by that judgement.
"It is not an indication that the government of The Gambia is not willing to co-operate with the decision of the court to release Manneh and compensate him. It is only when the court starts levying execution and they refuse to carry out the orders of the court, that it becomes a problem," she said.
According to her, the court has not had any cause to worry about non-compliance with its decisions as at the moment.
Asked as to whether the court can rebuild its mandate and ensure the penalisation of defaulting member states, Mrs Ofor added that the ECOWAS court of justice does not have an implementing body. "We do not have the police, we do not have a law enforcement agent; we rely for enforcement of judgement on national law enforcement agencies," she noted.
Madam Ofor further revealed that the court is in the process of remitting issues to levy execution. "It's not that the Gambia government has refused to comply with the court's decision. We are now trying to facilitate speedy execution. The country has not refused to carry out the orders of the court".
In her view, member states are signatories to the ECOWAS treaty and the court assumes that its member states are responsible member states that would abide by their commitments to comply with anything that they have signed.
Read Other Articles In Article (Archive)