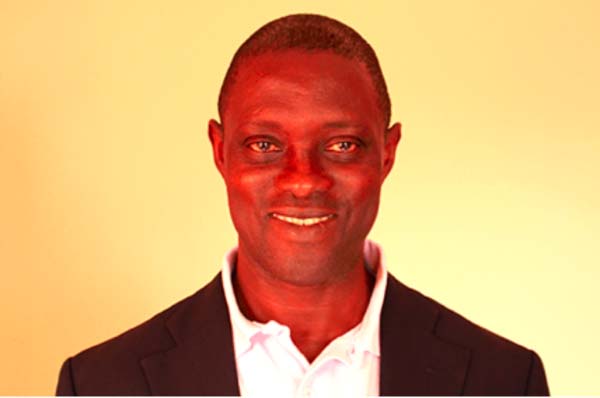 As the economy of The Gambia continues to grow, exposing the country to the competitive and modern world, many other necessities, especially in the corporate world, become part and parcel of life that would take us from one level of development to another.A knight in shining armour that has dawn on the Gambia's corporate domain to meet the varied needs of corporate life, business management and skills acquisition and development is the vibrant entrant in the country's service industry known as The BEST Co Limited.
The BEST Co Ltd. is The Gambia's leading service delivery firm that strives to provide business solutions to critical areas of private, public and non-profit sector management.
Situated in Fajara, the company's work portfolio covers distinct service offerings which include Business Advisory and Management; Public Relations & Media, Debt  Recovery, Management  and Counselling; and Real Estate and Property Management.
The Best stands out from other service delivery and consulting firms through its innovative programmes which incorporate specific client needs and tailor-made solutions.
Whether it's procurement or staff outsourcing, debt recovery or counselling, the company is committed to providing its clients with solutions with results that create lasting impact in emerging markets throughout West Africa.
To realize its goals, the company is empowered with a team of qualified and industry professionals to deliver a unique, yet distinctive package and relevant services.
"As you expect smooth timelines, deliverables and transactions, we work hard to deliver the results that ensure success," said the Chief Executive Officer of The Best Co Ltd, Alex da Costa, a son of the soil, in this exclusive interview with The Point.
There are many companies in the country's service industry. What do you have to offer in the business advisory and management domain of your firm?
At BEST, we offer essential Business Advisory and Management services to cover individual and corporate needs.  Our in-depth portfolio of business services address a range of critical issues and opportunities:
These include Employment and Recruitment / Staff Outsourcing; Business and Financial Management Advisory; Training, Organizational Capacity Building and Coordination of Business Conferences; Private Wealth Management; Escrow Accounting; Contract Negotiation; Market Research ; Marketing (Creation of promotional material, management and fulfilment of promotion, evaluation and analysis of promotion results); Literature & Annual Reports, and Procurement.
Our in-house team of strategy consultants will assist and facilitate the delivery of your strategic objectives by utilising independent and objective advice. For additional service requirements, we are able to conduct services through our network of highly reputable consultants readily available to us.
What specific services do you have under your procurement services?
The BEST Co Ltd provides quality procurement services within all three sectors, namely Private, Public and Not-for-Profit sectors. We have an edge on our competitors by providing pre-financing solutions, while most procurement agencies cannot offer the same credit facility. We collect payment upon delivery of goods.
We work closely with the Gambia Public Procurement Agency (GPPA) and follow major international guidelines for compliance in procurement activities. We ensure you get the results you're looking for. 
Our procurement service consists of a seven-step procurement cycle to ensure quality service output and delivery: Identifying the need: We work with you to understand your specific need; Identifying the supplier: The BEST Co Ltd will assess many sources for suppliers locally and internationally to find the right options for you.
Communication with the supplier: Once we have worked with you to identify suitable suppliers then the process of identified, we can also facilitate preparation of requests for quotations, requests for proposals, requests for information and requests for tenders. We leverage our market knowledge of the media and advertising to ensure you reach the right target(s) and audience.
Negotiation and Contract Preparations: We can work with you and provide expert contractual advice during the course of negotiations relying on our reputable local and international legal consultants.
Liaison with the supplier(s): The BEST Co Ltd will use existing methods tools for evaluation enabling an objective assessment of the supplier and providing you with the right intelligence as to whether to continue or not with the supplier.
Management of Logistics: Ensuring contractual terms are to and ensuring transportation of the goods takes place without any hitches is critical to the procurement process. We make this easier by handling this for you.
Tender Notification: We can work with you as an external notification company for better qualitative tendering ensuring objectivity and identifying a range of good suppliers.
What exactly do your debt management, recovery and counselling services contain?
The Best Co Ltd. is a unique service provider of Debt Management & Recovery in The Gambia. While working with both corporate and individual clients, our one-to-one and confidential service yields results not obtained conventionally.  With an effective team of administrators, mediators and legal experts, we employ an approach that is threefold: we counsel, manage and recover debt.
Our services include: Debt Recovery for Institutions / Companies; Debt Recovery for Individuals; and Debt Counselling and Management for Individuals
 At BEST, we provide a "soft but firm landing" for debtors whilst working with creditors, to ensure that we collectively employ effective ways of being paid. We take away the burden of distraction from your core business allowing you to focus on results whilst we solve your problems of recovery and collection.
Public relations and media is another wide area in which you are operating. Could you please throw some light into how you manage it?
Public Relations is an essential component to every business, public institution and organization. And while it's not always about good news, it's sometimes about managing the less palatable.
At The BEST Co Ltd, we understand that various facets of PR and how to manage information effectively - for whatever situation that may arise
As the growth of the internet has revolutionized the way in which a business communicates, alongside the opportunities come new threats. When news can be transmitted around the world at the press of a button, a PR program is vital to all business operations.
The BEST Co Ltd can coordinate short or long term press and PR campaigns tailored to your specific needs. We draw on experience in the overall management of all aspects of design for many types of material, from newsletters to corporate brochures, and from advertisements and other promotional material to the total rebranding of a product. Our commercial areas of concentration are: Crisis Management, Speech Writing, Press Releases. Communications Strategies, Event Management, Concept generation, Website Design and Management, Website Content Development, and Corporate Identity Development & Corporate Branding
What about your real estate and property management undertaking. What services should the public expect from you?
The BEST Co Ltd provides expertise in the areas of Real Estate Investment, Property Rental and Management. We have a great portfolio of available land for sale, houses and apartments for rent and primarily deal with high end clients for private wealth investment.
Our specific services include: Management of residential / commercial property; Sale of residential / commercial property; Letting of residential / commercial property; Leasing of residential / commercial property; and Property refurbishment services, including interior decoration.
Read Other Articles In Article (Archive)